About Me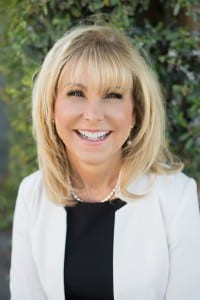 Pamela Rossi
Hi! I am Pam Rossi, the founder of Always5Star.
A little about me:
For over 33 years, I devoted myself 24/7 to raising six adopted children. Imagine tons of laundry, miles, and miles a week in 9 passenger Chevrolet Suburban. I became an expert at chauffeuring each to their chosen passion. I went through 3 ovens baking cupcakes each week for fundraisers. I volunteered for the PTA (serving as a PTA president for several years), was a girl scout leader, boy scout leader (both of my boys are Eagle Scout), was a member of booster clubs, a soccer coach, a basketball coach, band mom, room Mom each year (I could go on and on… well you get the picture). After doing all this, I would then rush home to kick off the sneakers and step into the heels and little black dress to entertain my husband's work contacts. Did I need to find a way to escape and rejuvenate so I could tackle these hurdles? Absolutely!
Bringing six children from different homes and diverse circumstances into our lives, brought many challenges. The temperature in the house could be hot, and I'm not talking about heat measured by a thermostat. I discovered that when we traveled together as a family, something magical happened. Personalities softened, connections were fostered, and bonds were formed that re-energized all of us. When things started to heat up again, I knew it was time to research booking another trip together. But, budgets were tight, and my obsession with learning about loyalty programs, credit card points programs and the myriad of ways to stretch the travel dollars was born. I searched the internet after the last child was safely tucked in bed for special prices and deals. I discovered early on, I could elevate our travel experiences to a luxury level and became an expert in finding the best deals to be had. Of course, once I experienced travel at the luxury level, I was hungry for more. I'll admit my friends were puzzled at how we could afford to travel the way we were doing, but they didn't know my secret. Researching ways to have the luxury on a budget took many hours but it was worth every late night hour. And, I admit to one addiction – my diet coke that helped keep me stay awake and energize me for those late night internet forays. Okay, If I am being sincere, it might have also been that glass of champagne here and there too. And herein lies the beginnings of my passion for champagne 😉🥂!
Now that my children have reached adulthood, my husband and I are taking full advantage of luxury travel, especially the romantic benefits only Five-Star accommodations can deliver. Amenities like a butler and VIP lounges have given way to luxury resorts with the best view from your balcony as you sip champagne overlooking the caldera in Santorini while contemplating the hike you will take the following morning. Instead of the highest and fastest zip-line through the rainforests of Costa Rica, I search for gorgeous views from my suite in exotic destinations. My search for five-star luxury travel has taken me all over the world. From the wineries of France in search of the most excellent Champagne, the freezing glacier hikes of Switzerland and Whistler, to the winding curves of the Glacier Express train through the Swiss Alps, the over-the-water-villas in Bora Bora and the Maldives only to inspire me to investigate more. I have sipped champagne from my luxury suite in a castle gazing at the snowcapped mountains of St. Moritz, I have celebrated with champagne under the stars in Africa in the Vumbura Plains of the Okavango Delta after an intense, adventurous day chasing Africa's top five animals. These are just a few incredible memories that ignite me to create more!
I have sincere gratitude for every opportunity I have had to experience the culture, people, the architecture, the food, the wine, the wildlife, and embrace the natural beauty of the world. I have been able to make luxury dreams come true for me, my family and friends. This speaks to my real passion for creating these experiences for everyone. I desire and feel the happiest when I can show others how to take advantage of all my travel secrets and tips. I love sharing my 5Startips🌟! These are gems of information that only come from hours of research and personal experience. My favorite feedback is when someone tells me "because of your tips, I was able to have the most memorable vacation." That my friends is what Always5Star is all about, and that is the goal!
Please share your travel dreams with me and join me on this fantastic Always5Star journey. Cheers to making all your dreams come true!
Here are a few fun facts:
🌟 HomeTown:
I grew up in Seal Beach, California and moved to Temecula, California to raise my children. We still own a home in Temecula and now have the advantage of also living in Seal Beach too.
🌟 Always in my luggage:
Champagne…lol! Just kidding! Actually, I bring my cell phone (essential) and additional chargers, computer, makeup (more important than clothing), water, and sunscreen. I pack black and white clothing and accent them w/colorful accessories (scarfs, jewelry) to extend my travel wardrobe, comfortable shoes, running shoes, and a pair of stylish heels for dinners. 😉
I am a big believer in compression bags and try never to check. I have a carry-on luggage that fits all overheads and an additional bag that fits under the seat in front of me.
🌟 A favorite travel memory is:
My trip to Africa was life altering. I was surprised by the emotion of gratitude that I felt when experiencing the people, the culture, and the incredible animals and nature up close and personal!
🌟 Five money-saving travel tips:
Join loyalty programs and save points for free stays, upgrades and discounts Earn reward points on everyday credit card purchases to be used toward travel expenses Travel off-season to enjoy Five Star Luxury stays at a fraction of the price Read travel blogs social media posts and get tips from other Travel Influencers Earn status for those wonderful complimentary upgrades
🌟 Five ways that I have fun while traveling are:
Stay in a luxury hotel Explore the local culture and people Explore nature and push yourself to do something you have never done before Look for opportunity to meet new people and create friendships Drink Champagne!
🌟 My traveling mantra:
Be grateful form every person you meet and embrace every moment of your travel experience! Whether positive or challenging it is all meant to teach us to become better than we were yesterday!
Be flexible and open to opportunities that might present themselves at the last minute.
🌟 Most memorable souvenir:
Memories and pictures
Contact me at: pamela@always5star.com
---
Valued Always 5 Star Team Members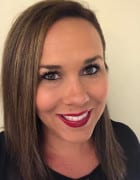 Brittany James - Always5Star Jr.
Social Media Manager - Contibuting Writer specializing in young families and luxury on a budget
Hey everyone! I'm Brittany James, also known as Always5Star Jr…I am the oldest of 6 kids, (yes my parents we're a bit crazy for having that many kids 😜) which was fun because that meant I was the boss! Lol! My husband Jesse and I have been married for 11 years and we have two kids: Brooklyn who is 6 and Wesley who is 3. I have a hard time staying home because I love being on the go and exploring new places! I love reality TV and my family is my world! Growing up with Always5Star as a mom, my love for travel started young! Going on family vacations and watching her work hard for months before the trip finding deals and working the points system really sparked my interest for learning how to do luxury travel for less. Now that I have a family of my own and we are living on a budget, I get to apply the 5StarTips to my life and I love that I can now share my experiences through the Always5Star platform.
Social media fascinates me, and I love the ability to connect with so many people who share a passion for travel or who have yet to have that fire ignited and maybe Always5Star can be the one to make that spark! Social media is always changing and keeps us on our toes! Please contact me if you have any questions or comments about our website or social media outlets.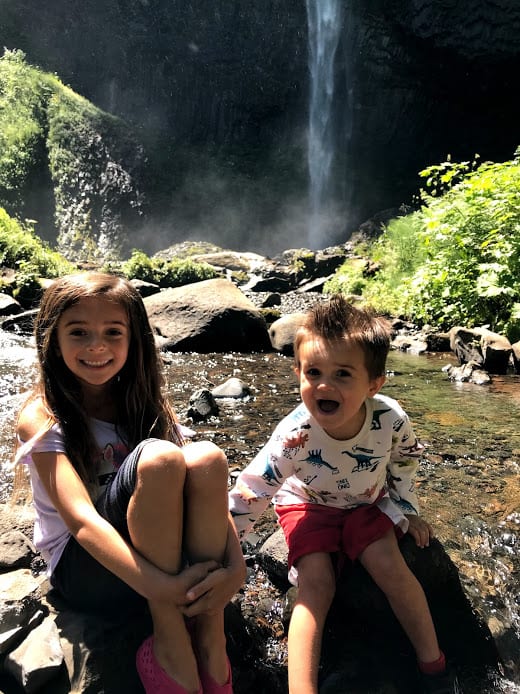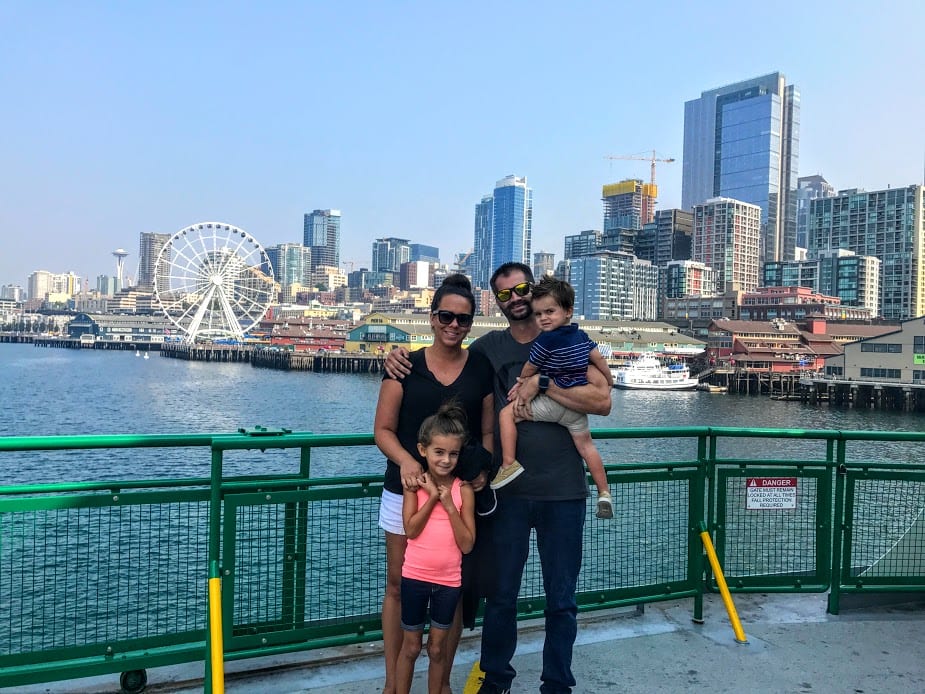 Contact me at: Always5StarJr@gmail.com
Jason
Business Analyst Manager
I joined the Always 5 Star team in the beginning of April of 2016 as the Business Analyst Manager. I am passionate about traveling and enjoy working with the Always 5 Star team to help enhance travel for others.
I have a passion for music and I play the flute/harp/piano. I have had the opportunity to perform with various US orchestra's. When not devoting my time to Always 5 Star, I am still pursuing my joy of performing music.
Contact me at: Jason@always5Star.com