When it comes to travel reward programs, many people find hotel loyalty/reward programs confusing and a bit overwhelming. However, it is easy to join, and I will show you how easy it can be! Once you do, you will instantly begin enjoying the perks and benefits.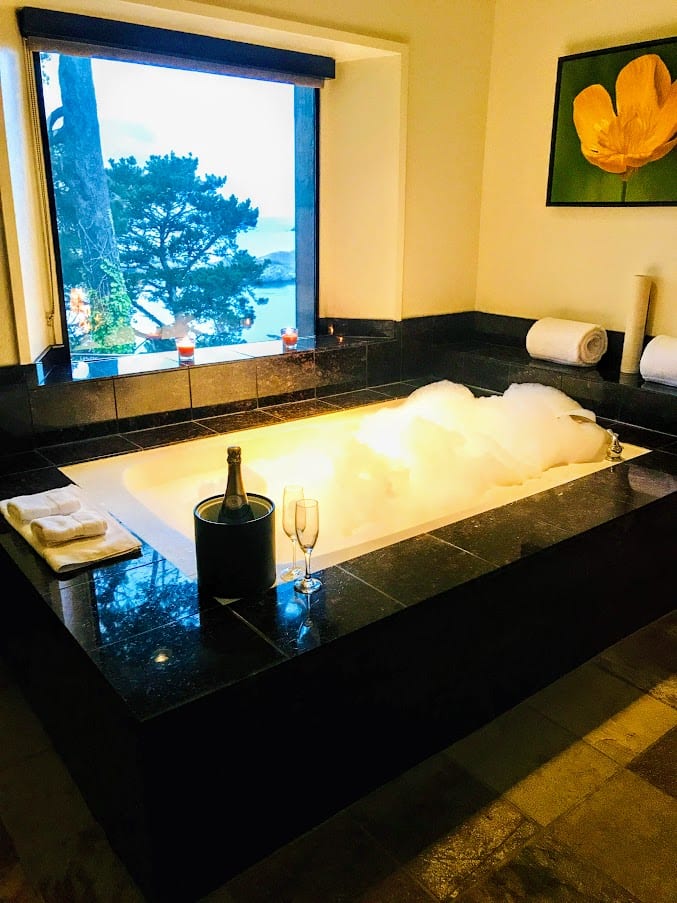 Almost all hotel reward programs are complementary to join. Think of this as a savings account. The more you invest, the more dividends you will earn for enhancing your experiences!
Typically, members of the loyalty program receive perks right away. However, the benefits really accumulate when you remain loyal to a hotel's reward program for a period of time.
I am a member of several hotel reward programs. There is no downside to joining more than one. However, the more you stay with the same hotel program, the more benefits you achieve with that one. Choose a hotel that you prefer or expect to stay more. Make sure to always give your rewards number when making your reservations and/or at check-in. And then verify after each stay to make sure you were given credit for your stays.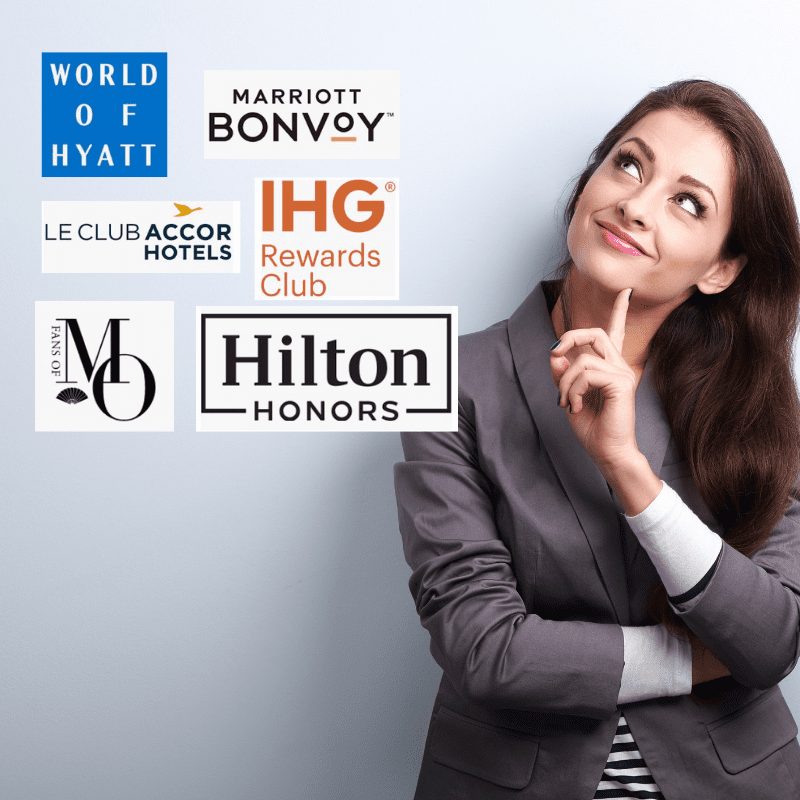 Since I travel extensively for Always5Star, I stay at a number of hotel chains. I have been able to compare and determine which hotels I enjoy, and which programs offer the best benefits. In the past, I have selected a new hotel and its program because my preferred rewards hotel(s) was sold out or the price was too high. As it turned out, this presented an opportunity to try another hotel's reward program. Even if you do not travel as much as the average business traveler, the lowest status levels still receive some complimentary benefits! What do you have to lose?!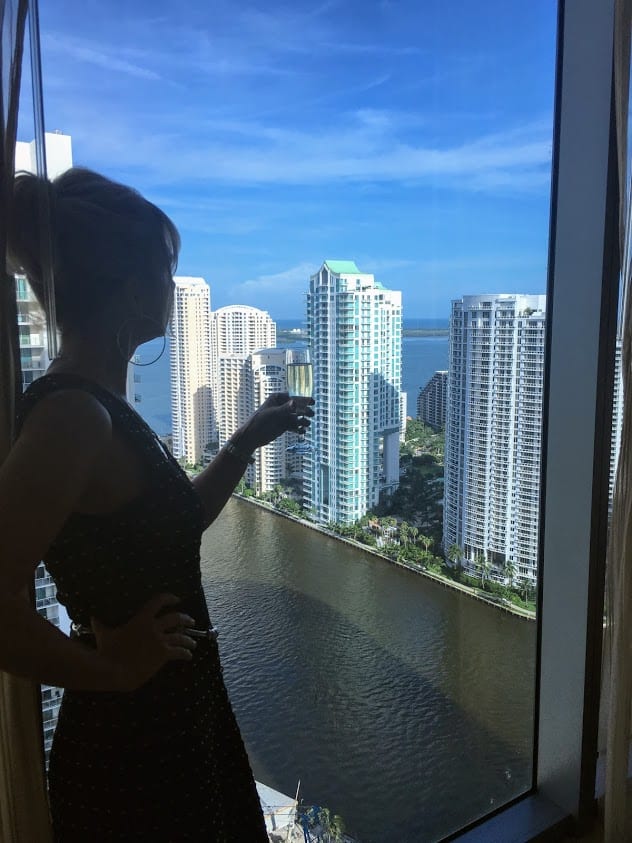 Here are my 5StarTips🌟 on why you should join today to become a member of a hotel loyalty program:
Your Room Rate Could be Discounted
For starters, some hotel chains reward their loyalty-program members with discounted rates to book a room when joining their program. In many cases, they require only a small number of stays before you earn the lower price which is extended only to members. Sometimes, those who join the loyalty program receive it immediately. And you might find the price for program members is less than anything you can find on third-party discount travel sites. Hilton, for example, has a guaranteed member discount, regardless of what tier you've reached in their loyalty program.

Members Might Get Free Cancellations
You might also want to join a hotel loyalty program if you find your travel plans frequently change post-booking. Securing a room through another discount site means you must adhere to their cancellation policies. And, sometimes, that means that you have to pay for a room even if you are delayed or your flight has been canceled due to unforeseen circumstances.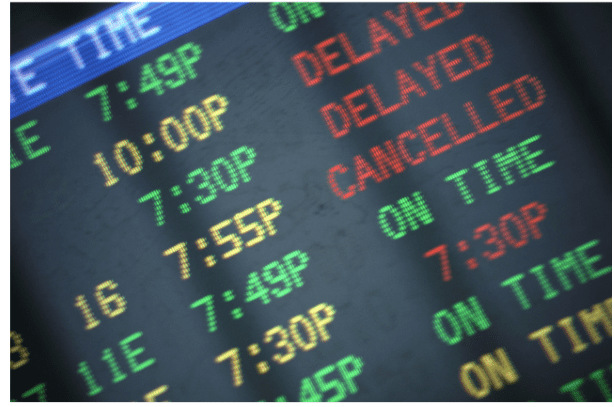 On the other hand, hotel loyalty members often can cancel their stays, even at the last minute, without repercussions. Also, if there is a fee, speaking to the hotel directly and mentioning your membership in the loyalty program will often get them to waive their fees. I had this experience with my World of Hyatt membership. I was very ill 24 hours before my hotel stay. The policy for this hotel was 48 hours. I called Hyatt directly and explained the situation, and they waived my cancellation fee because of my membership.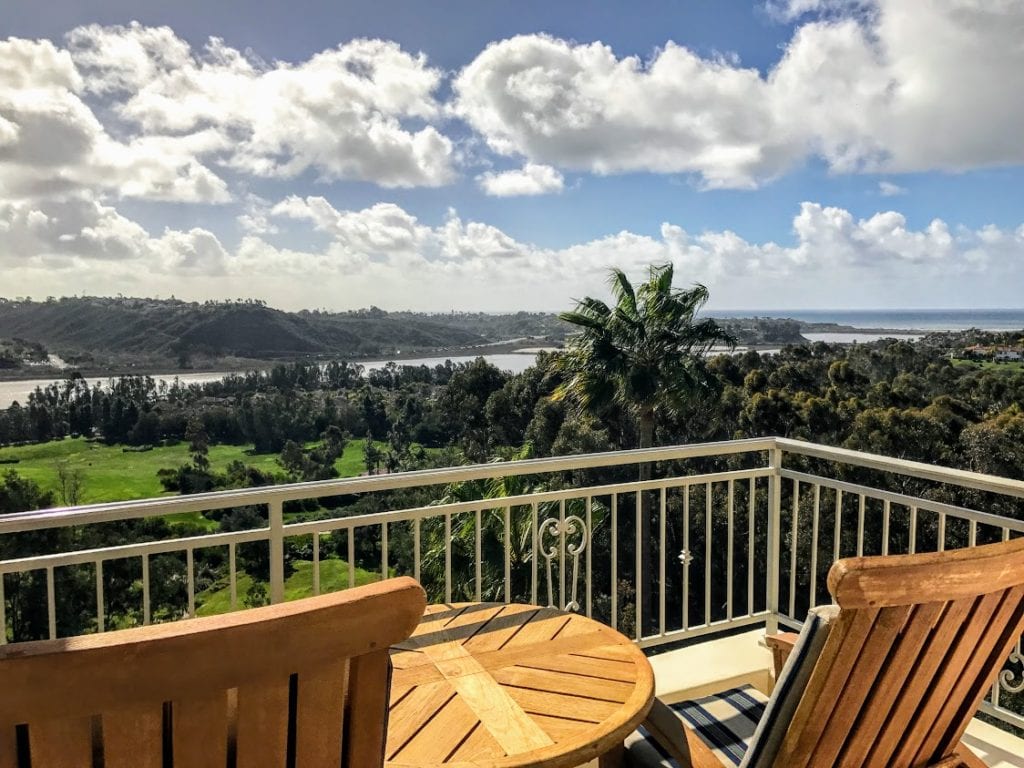 In-Room Perks
Checking into any hotel as a member of its loyalty program means you get a few bonuses to enjoy. For instance, if you typically have to pay for Wi-Fi, some hotels provide free access to their members. In addition, they might offer you a free drink, free breakfast, or another gift upon check-in. Typically there are perks most often at the beginning of program status tiers. However, as you move up in status, the perks and benefits grow and get better! One of my favorite benefits is a late check-out, sometimes even until 4 p.m. I often use this because of business appointments in the middle of the day and evening flights. I have found this to be an exceptional benefit for me.
Some brands take things a step further. For instance, at the Mandarin Oriental, members get to choose two additional perks during their visit (see chart below of benefits). Some of their options include late check-out, free breakfast, complimentary clothes pressing and even a spa or dining credit. If you travel regularly, such benefits make stays even that much more comfortable and enjoyable.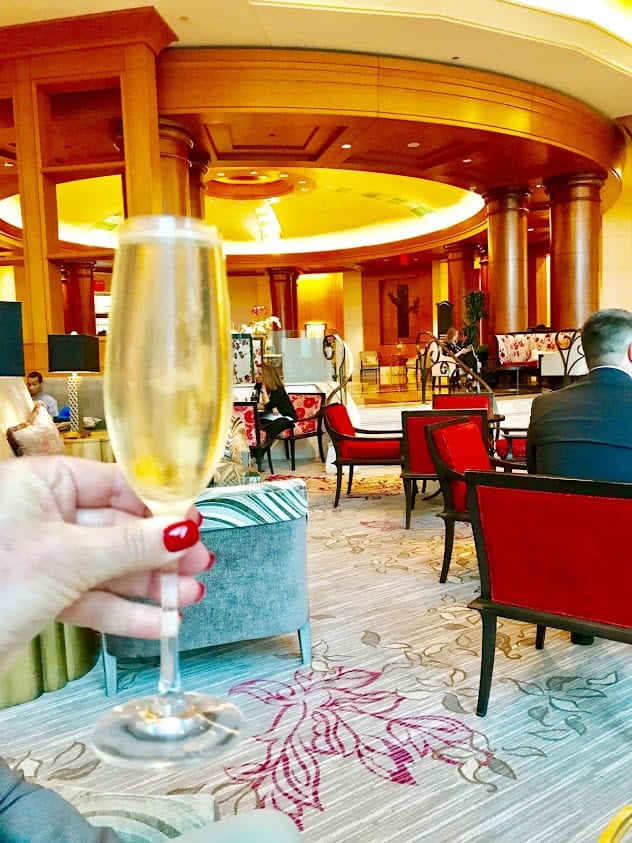 Below are my top Always5Star recommends of top hotel loyalty reward programs to join and some of the benefits you can expect to receive: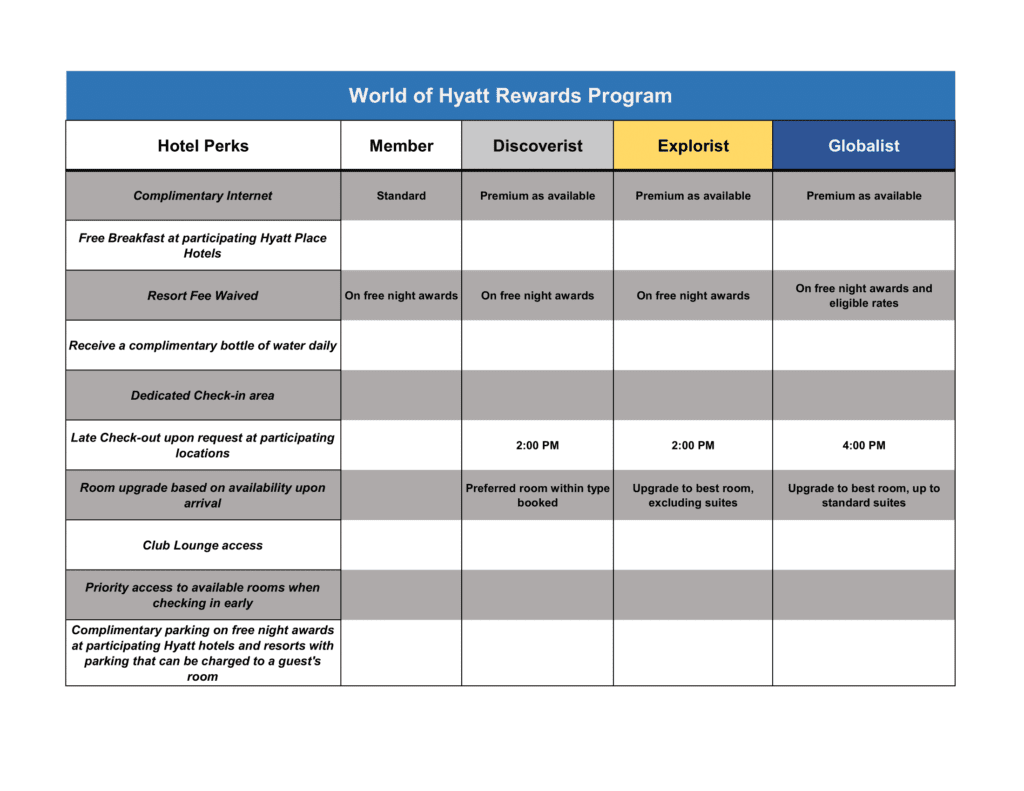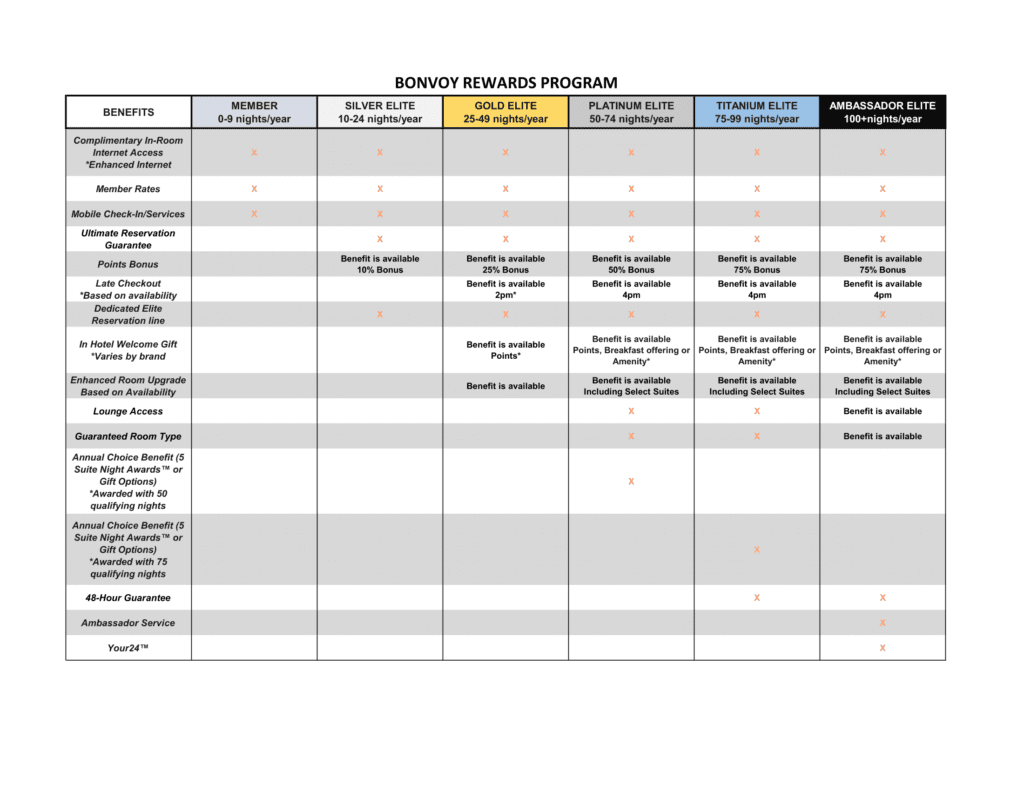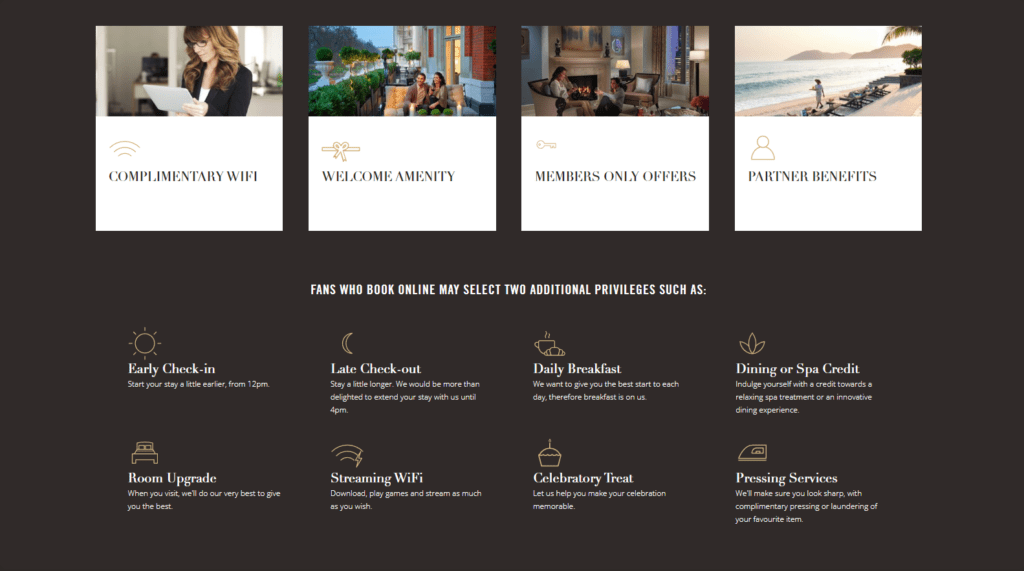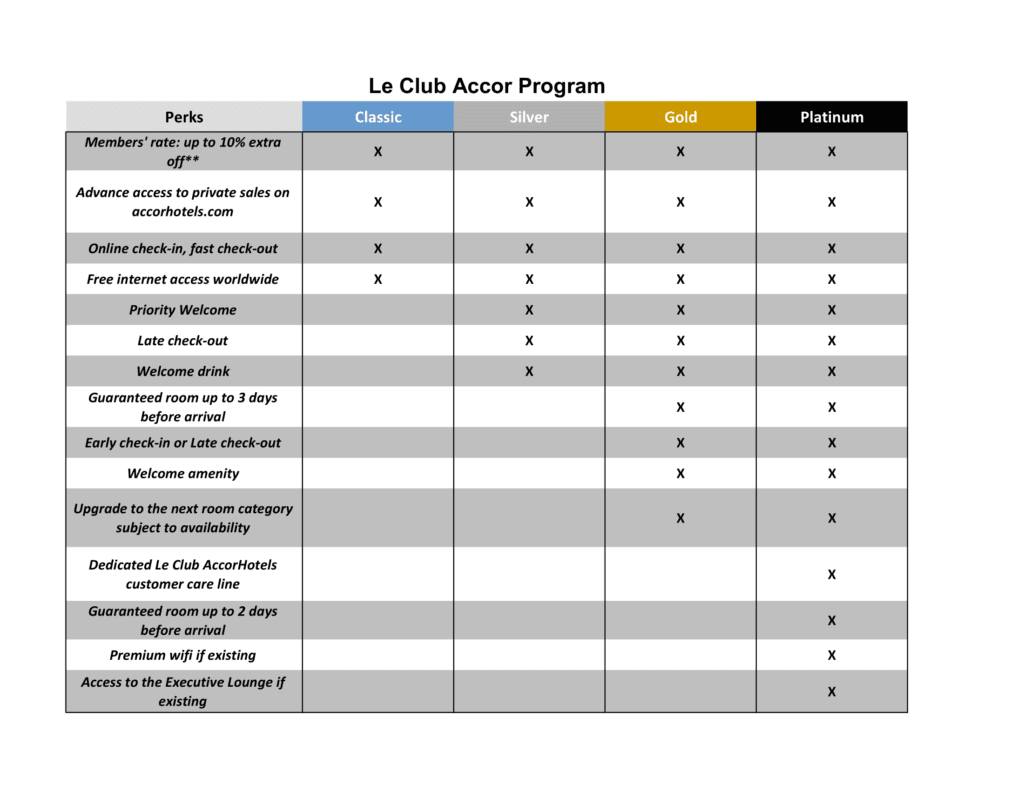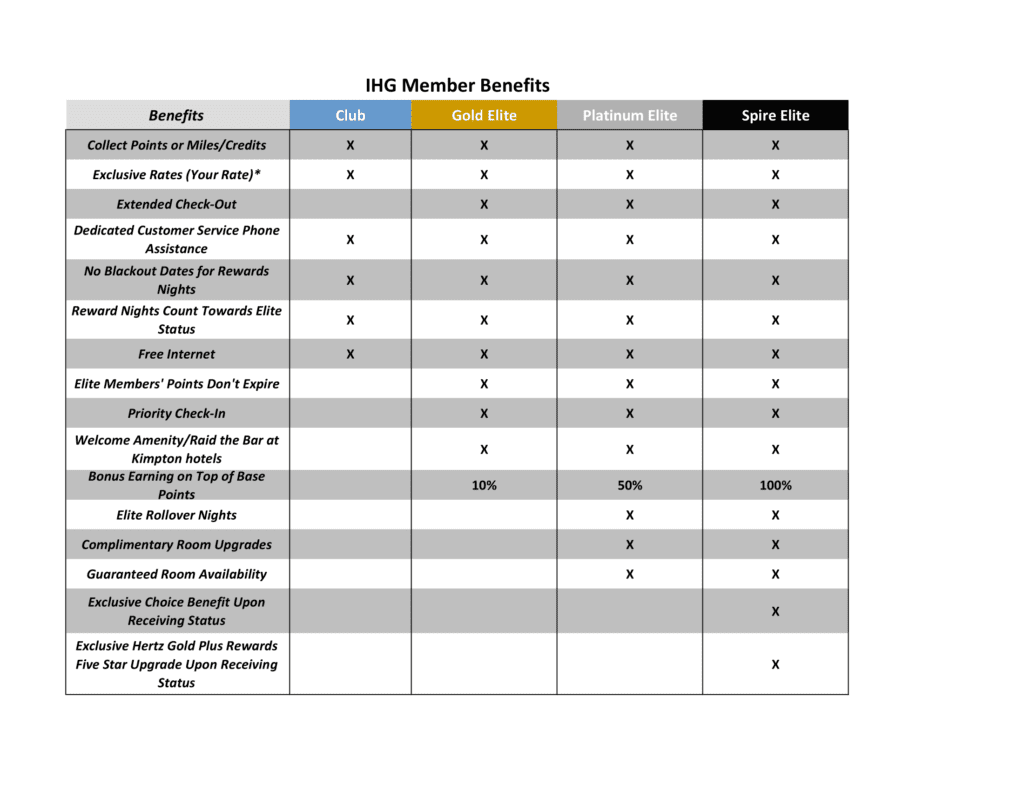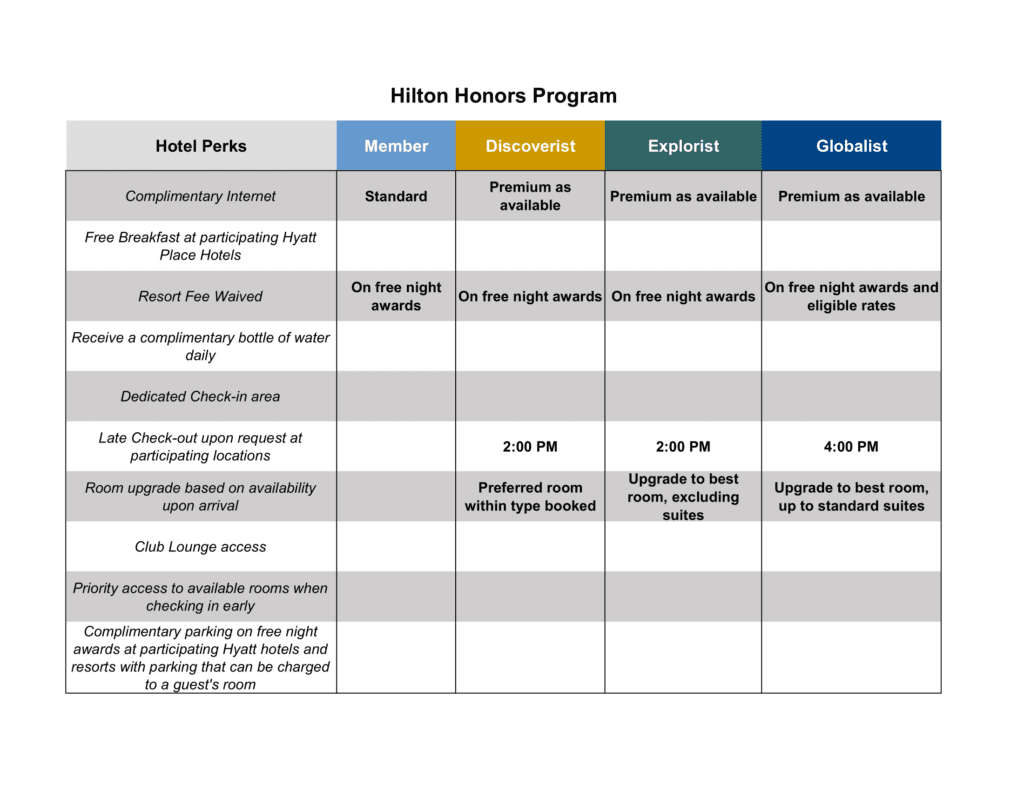 5StarTip🌟: The Four Seasons luxury hotel does not currently offer a Reward Loyalty Program so they were not included in the above list. However, since I love this luxury hotel, I use the American Express Platinum Card "Fine Hotels and Resorts" to book stays here and receive fantastic benefits. For more information click the link below:
Earn Points for Free Stays
Typically, joining a loyalty program tends to pay the bigger dividends the more often you stay. Most give you points for every stay and/or money spent at the hotel, and you can use these points to get a discounted rate, pay for a stay, or upgrade your room. These benefits are compounded and add up quickly if you choose to sign up for a hotel brand's credit card as well. With the Marriot Bonvoy program, for example, you get points regardless of whether or not you have a credit card. But if you do sign up for their credit card program, you get points on all of your purchases. Can anyone say "Always5Star vacation for free"?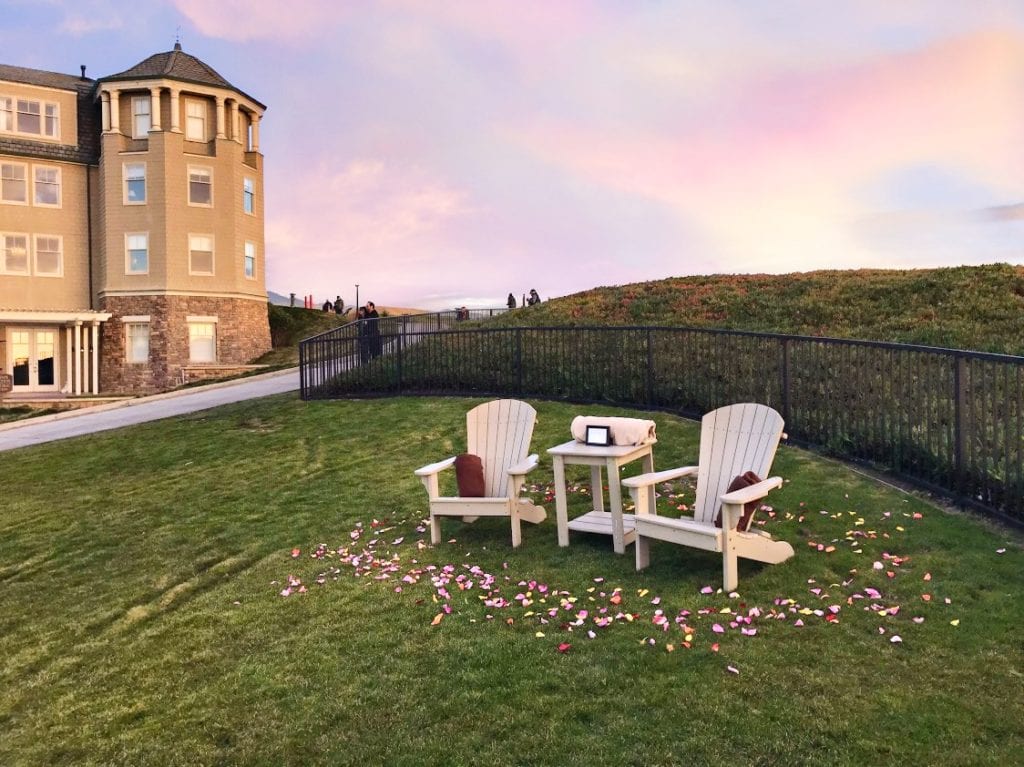 Upgrades to achieve your Always5Star rooms!
Finally, but importantly, if you enjoy upgrading to a suite or luxury room, there is also an opportunity to use either your points or your status for a complimentary upgrade. This to me is where the program benefits really shine! With my top-level status with Hyatt and Marriott Bonvoy, I am frequently upgraded to suites. If you have not yet reached a higher status, you can also use your points to purchase an upgraded room. Saving up points for those special occasions can turn a vacation into life long memory!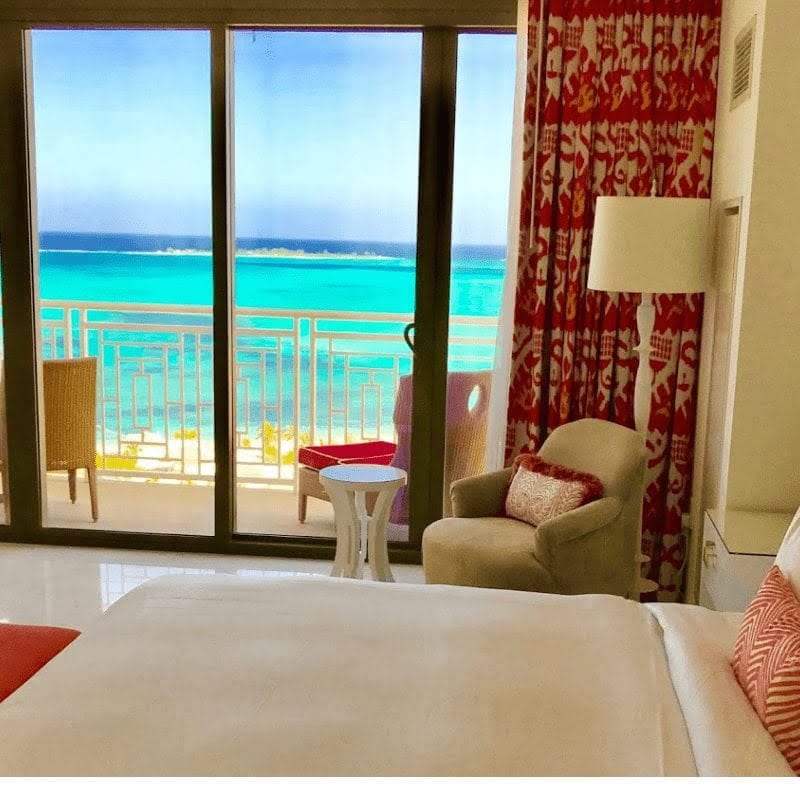 Final Thoughts:
In short, you have everything to gain by joining hotel rewards programs. You get perks that make your stay more enjoyable and comfortable. And, down the line, you can earn free nights or an Always5Star upgrade from all the points you've accumulated. So sign up today! You will begin a very beneficial relationship with your favorite hotel chain. Cheers to enhancing all your hotel visits to an Alway5Star level! 🌟🌟🌟🌟🌟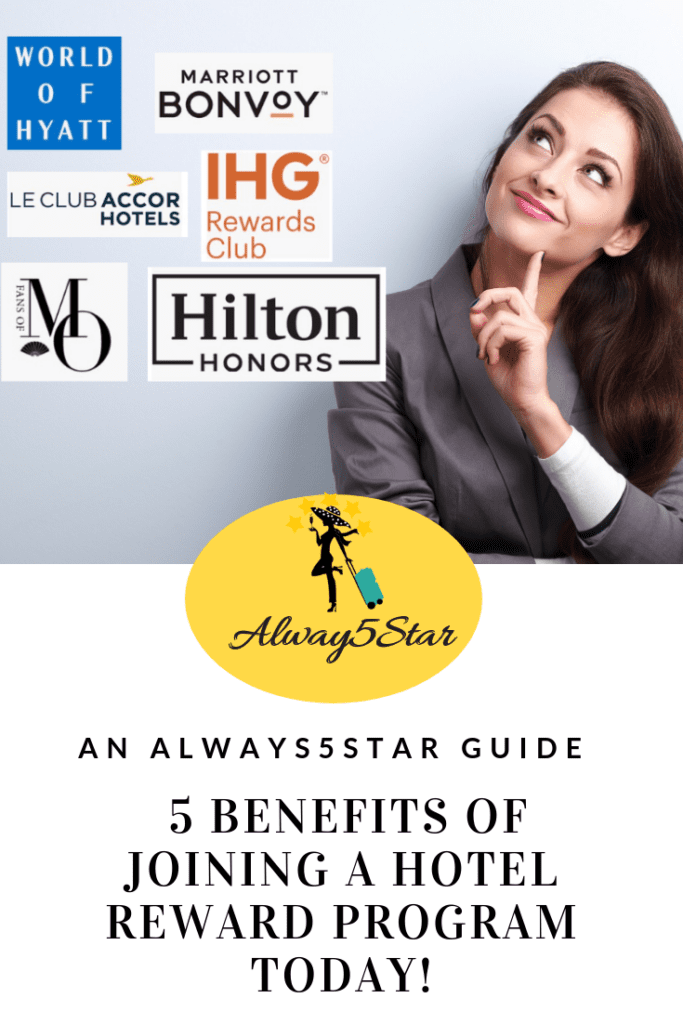 ---
About Pamela Rossi

I am passionate about travel and taking each moment and making it a five star experience. My goal is to create those experiences for YOU!