When visiting the beautiful city of Georgetown Washington DC it is easy to be overwhelmed by the many restaurant options available. However, one one of the hidden gems you may not know about is located right inside the luxurious Fairmont hotel.
The Juniper restaurant offers an American Brasserie seasonal menu. The menu changes with the seasons to bring its guests an inspired, modern cuisine focused on delivering a delicious dining experience. The Juniper Restaurant is under the direction of Executive Chef Jordi Gallardo and Sous Chef Mitch Eldridge who have created this new exciting menu.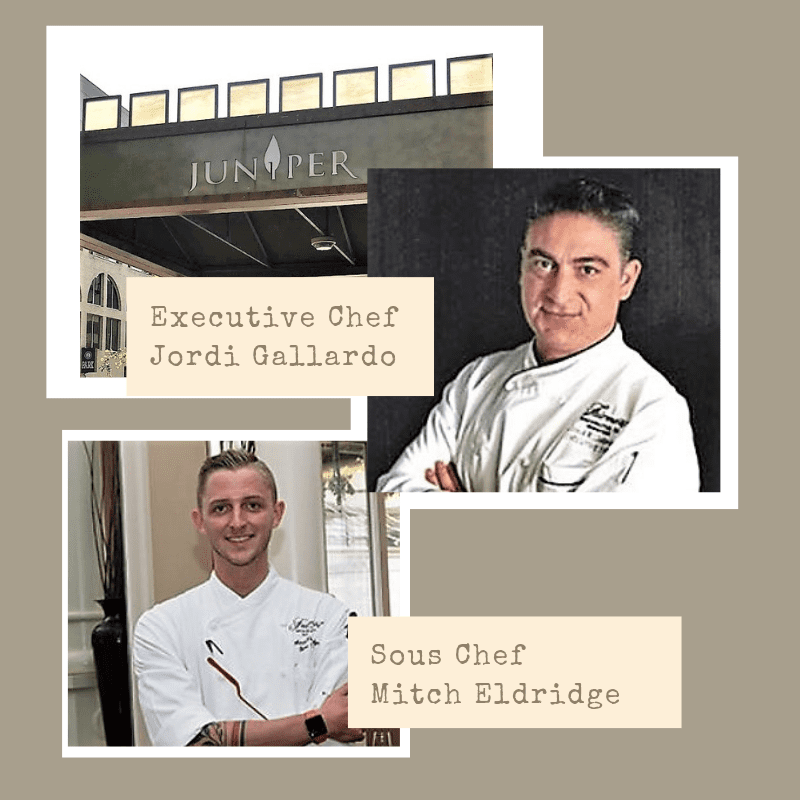 As you enter the Fairmont you'll find the restaurant right off the beautiful lobby. Juniper boasts an intimate setting which offers an approachable comfortable ambiance, and yet exudes a fine dining experience with seating inside and outside on their beautiful patio (weather permitting).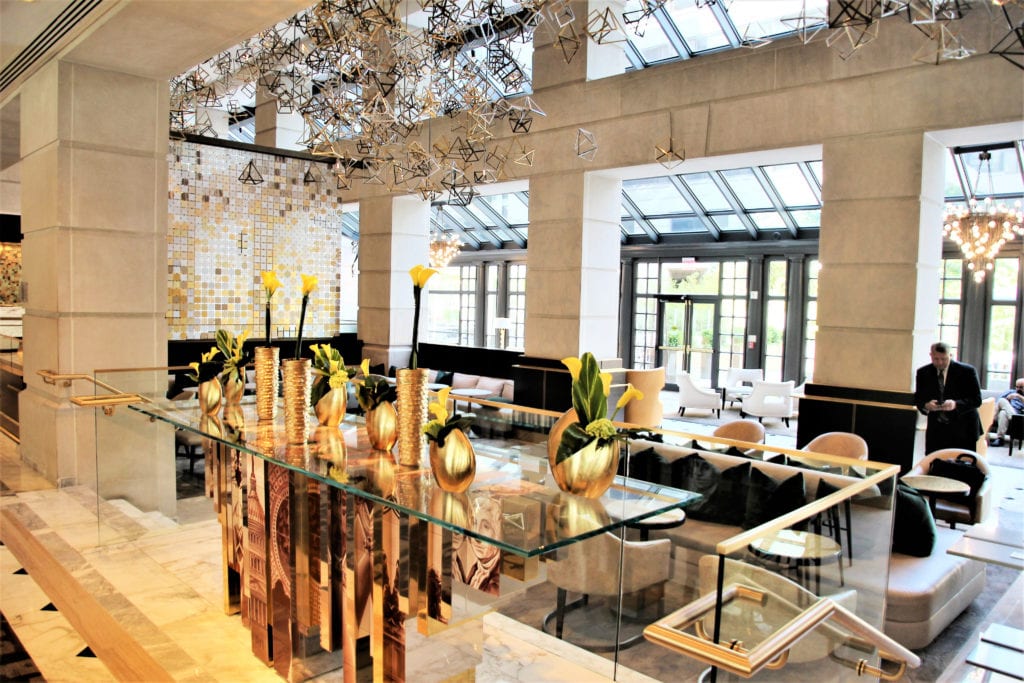 Below are my Always5Star tips of why you will love dining at the Juniper restaurant:
🌟  Dine Inside or Outside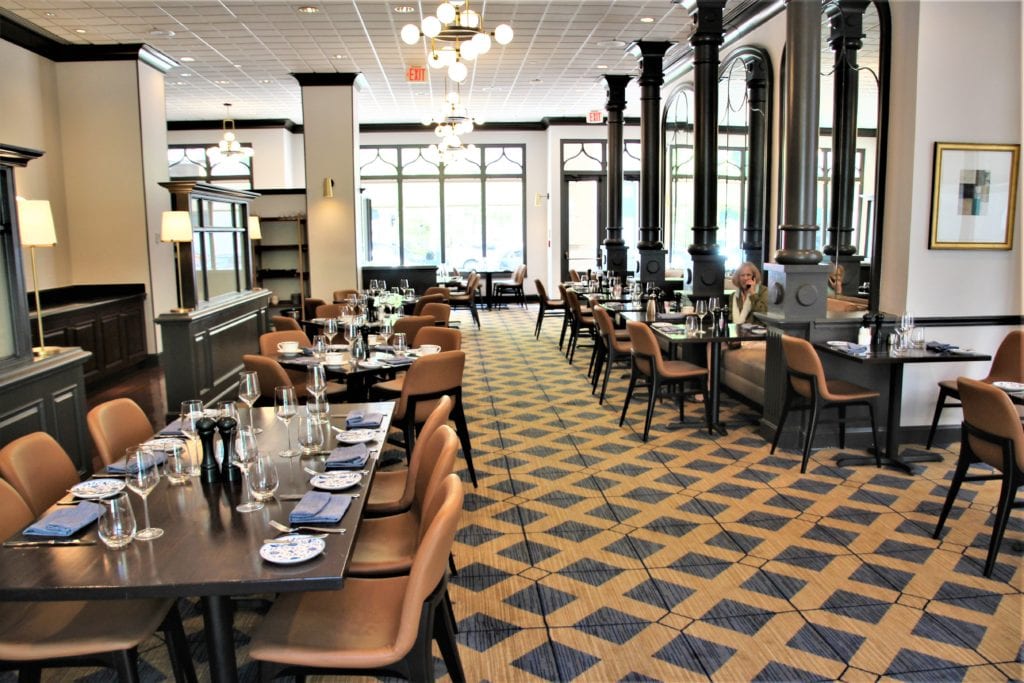 Outdoor dining is available in the tranquil setting of the courtyard garden. You will notice that there are decorative hedges around the patio that hold herbs utilized in their delicious cocktails and cuisine.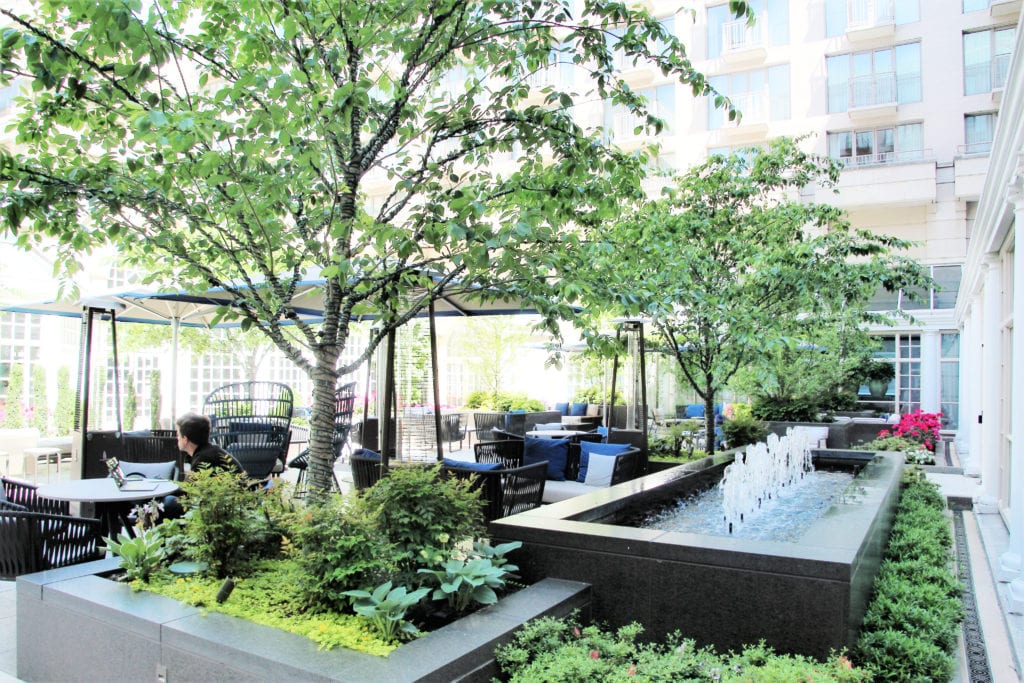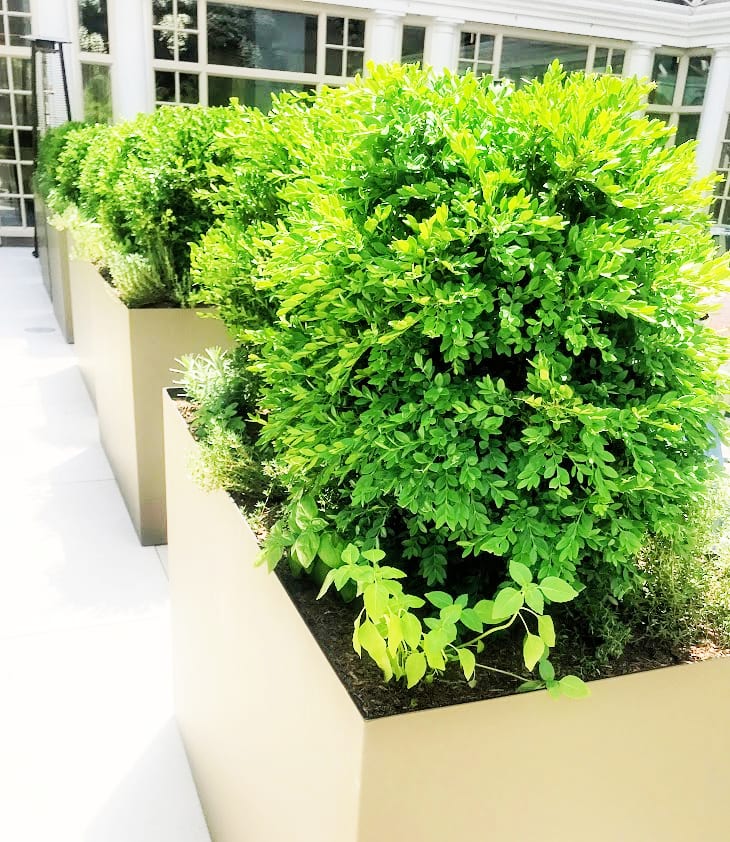 🌟 Tasty selections that you simply must try
First, you need to start any meal with their signature Iron Skillet Corn Bread. Accompanied by rooftop honey jalapeño butter, it is has a melt in your mouth quality that will leave you wanting to make this your entire meal. However, leave some room for the soup, marinated skirt steak salad, and the salmon with quinoa, endive, artichokes, and meyer lemon.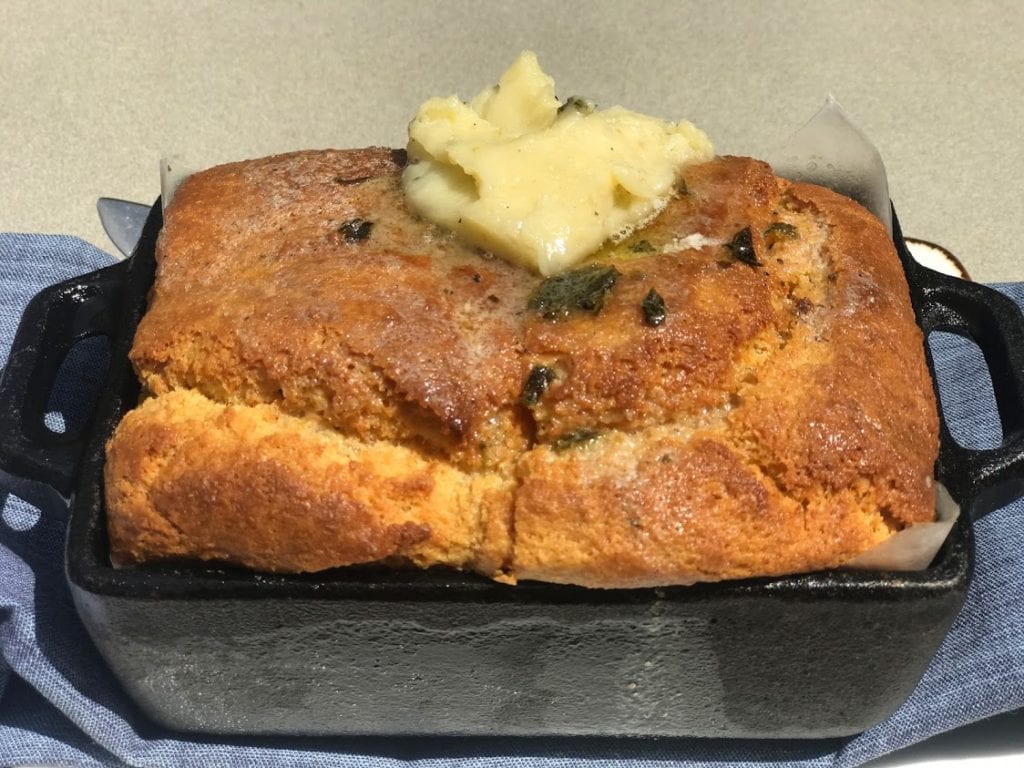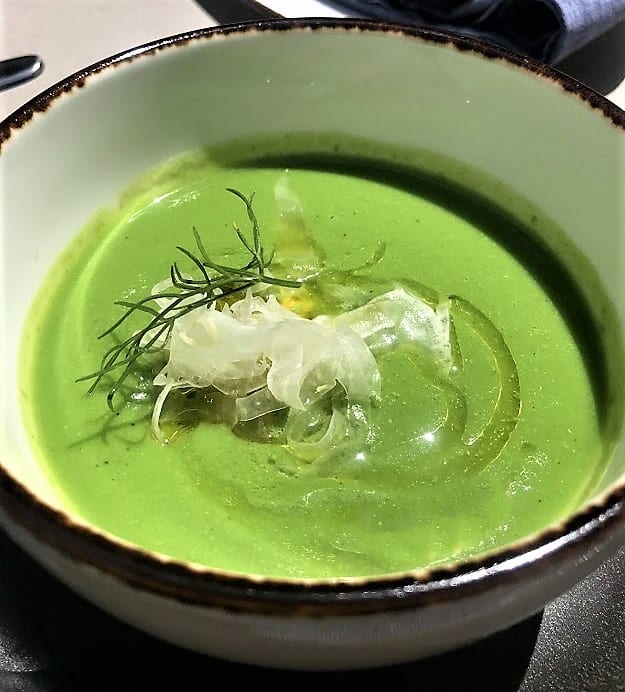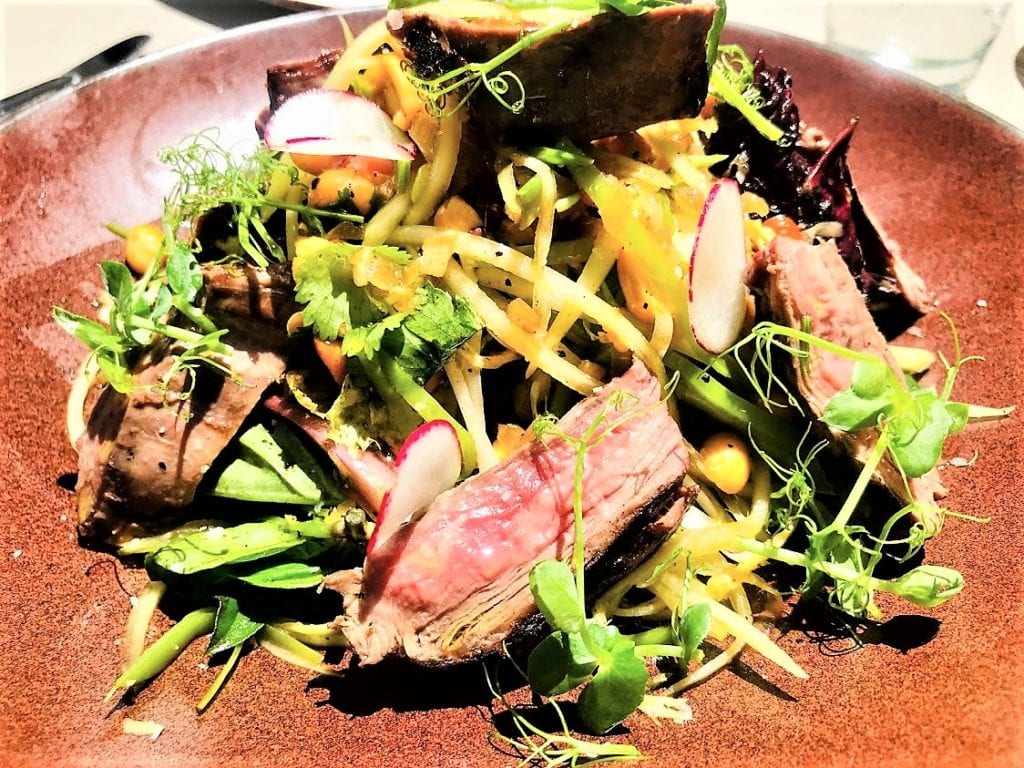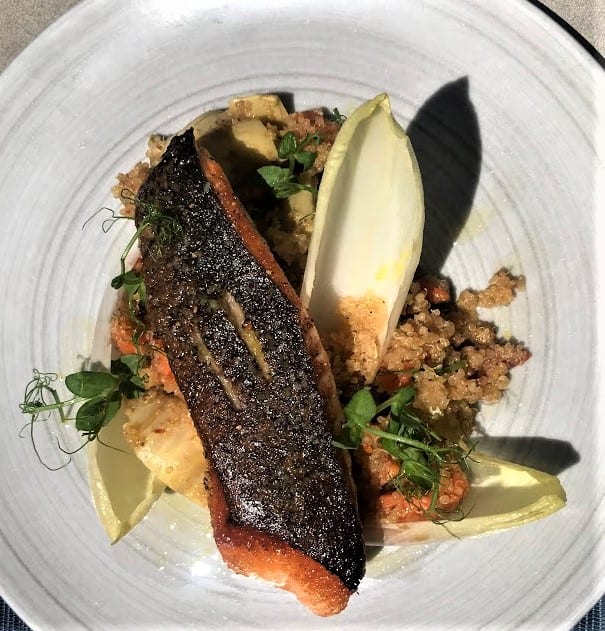 5StarTip🌟: The Fairmont rooftop is the home for honeybees and the honey is utilized in their cuisine and drinks.
"The Fairmont Washington, D.C., Georgetown welcomed 105,000 Italian honeybees in May of 2009. The rooftop is now abuzz with three honey beehives and their residents. The bees enhance the hotel's culinary program along with its interior courtyard garden that already provides fresh herbs and flowers such as edible pansies. "The addition of a pollinator bee hotel is a tremendous asset to the cross-pollination of the flowers and trees in the courtyard and the surrounding Georgetown."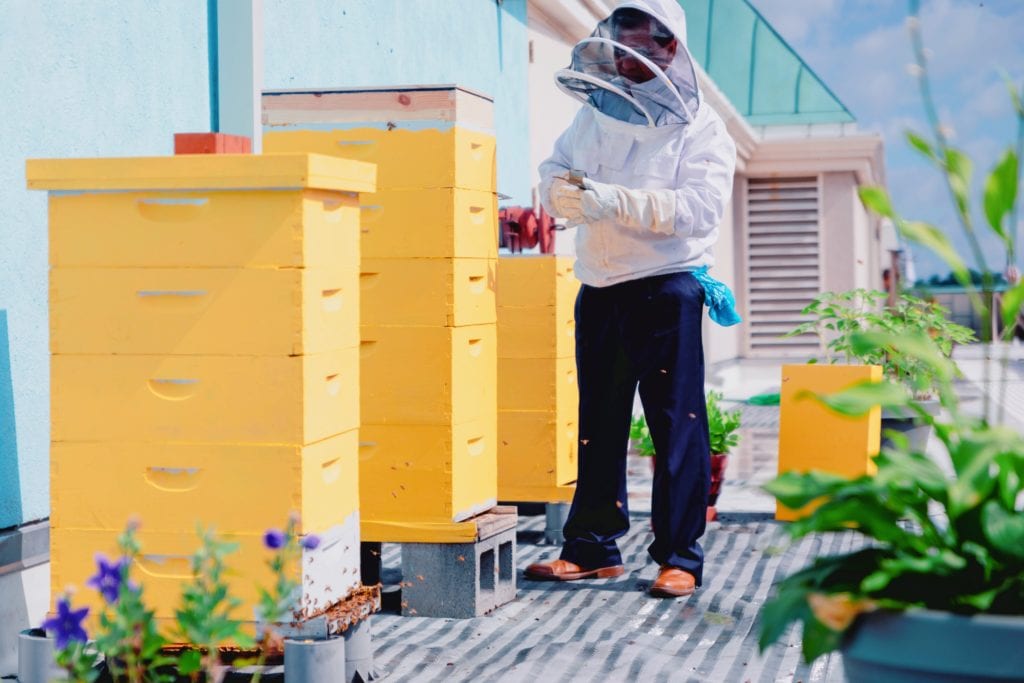 🌟 Order their signature Juniper G&T
The Juniper G&T is a refreshing spring and summer treat – guests choose their own brand of gin served with a caddy of flavored Fever Tree tonics. You will be offered a pair of scissors so you can cut your own herbs from the beautifully landscaped courtyard garden to garnish your G&T.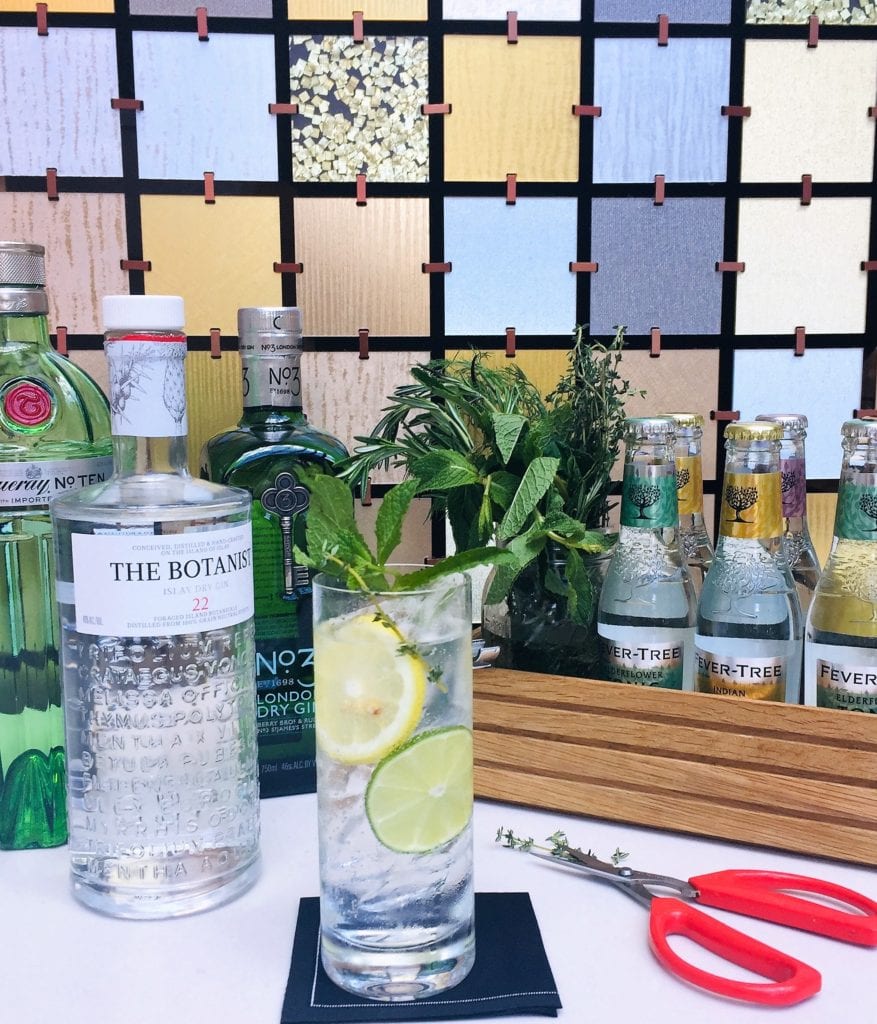 🌟 Sunday Brunch
A very exciting and new addition to the Juniper is their Sunday Brunch. You can enjoy three for $33 – including a breakfast buffet, choice of an entrée and specialty cocktail.
The breakfast buffet offers a selection of fruits, berries, Greek yogurt, fruit compote with rooftop honey*, granola, patisseries, bagels, smoked salmon, cheese and cold cut platter, a smoothie bar, coffee, and tea.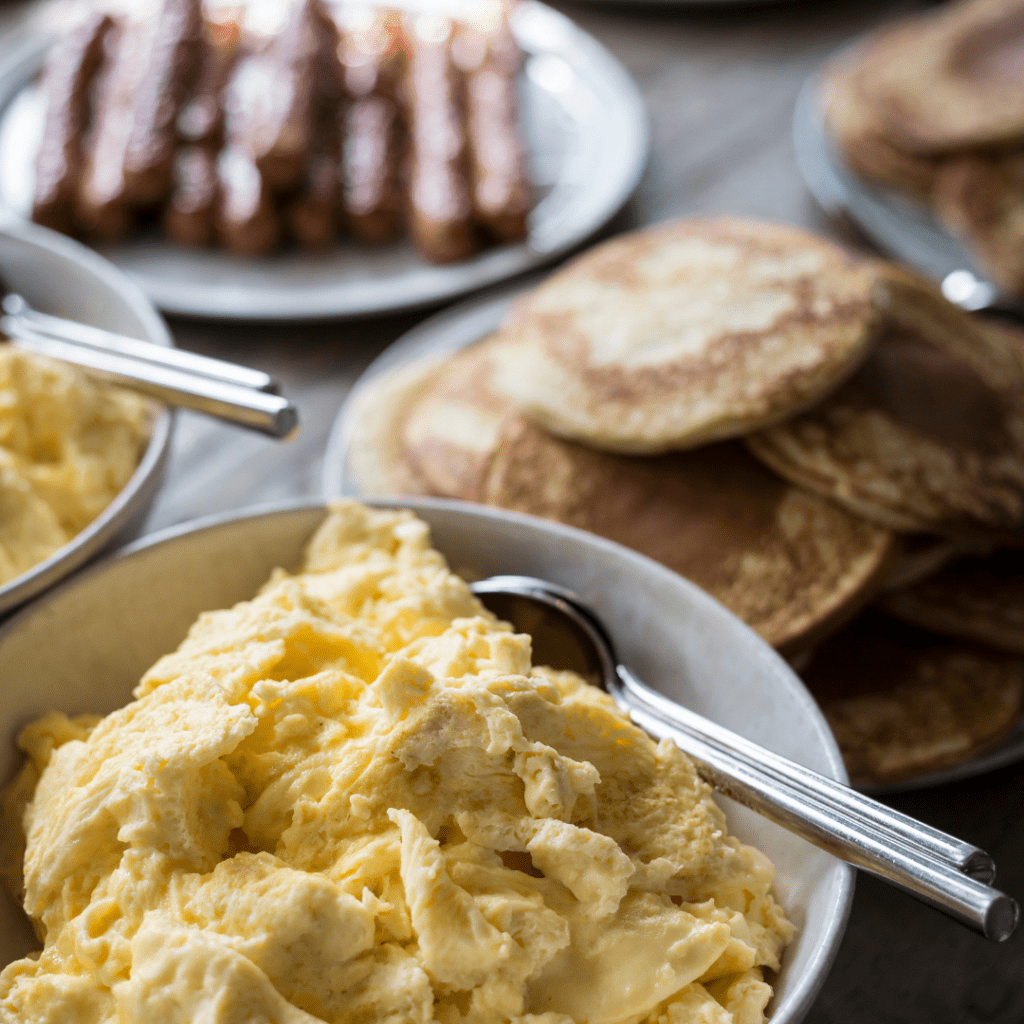 Some of Chef Gallardo and Eldridge's entrée choices are made-to-order omelets, eggs benedict, Cornish hen & waffles, avocado toast, grilled chicken club, smash burger, steak tartare, Maryland crab cakes, grilled octopus and steak frites.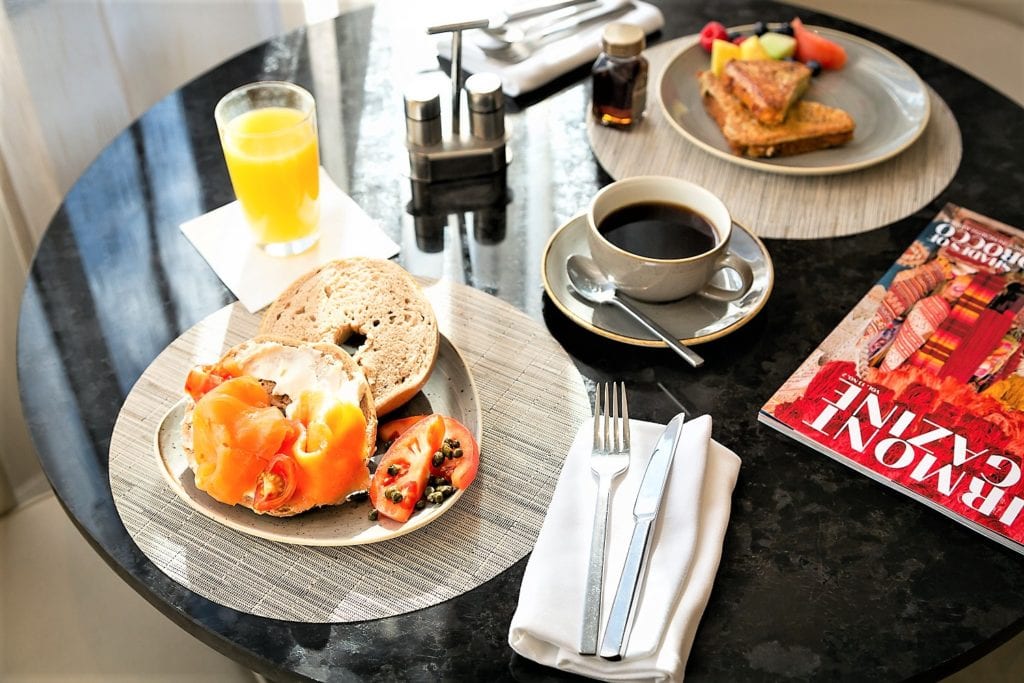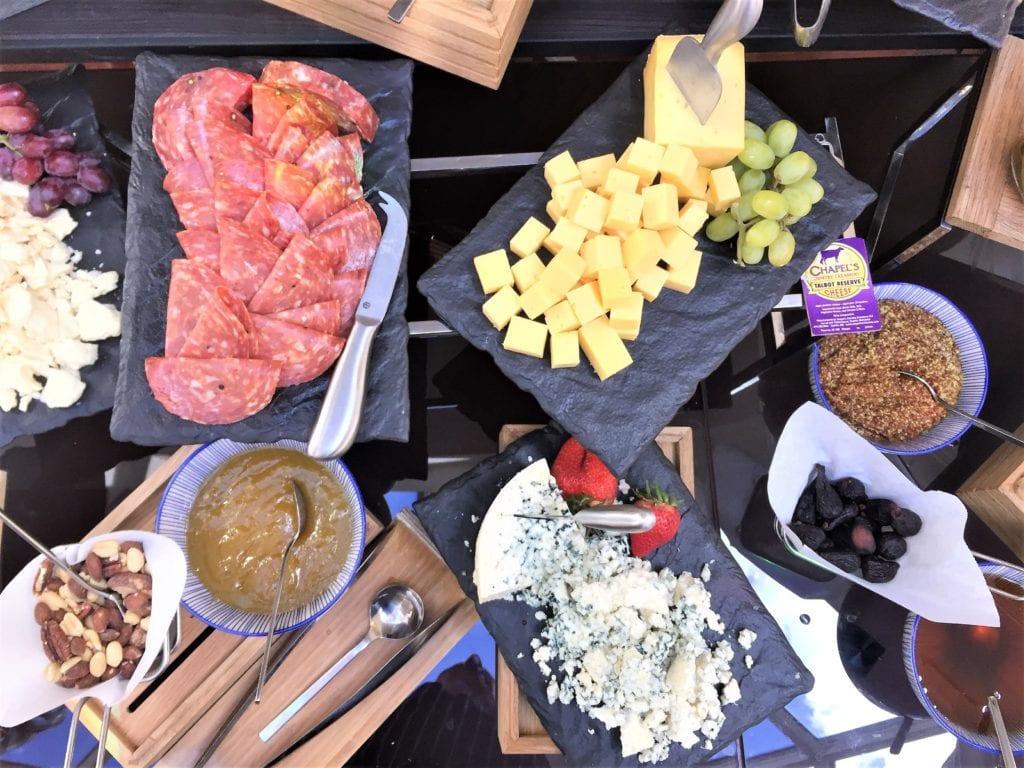 Libations such as the Fleur-de-Lis, Tito's, St. Germain, grapefruit juice and Prosecco or Genie in a Glass – Bombay Sapphire, Lillet Rouge, and grapefruit juice are refreshing accompaniments.
It is appropriate at this Sunday Brunch to go bottomless for two hours. Lol! With bubbly…of course! There is a mimosa bar with Chandon sparkling wine from Napa Valley or their Bloody Mary and screwdriver bar with Finlandia or Beefeater. Doesn't that sound like a fun two hours? However, consider enhancing your bubbly experience to an Always5Star level with a bottle of Thiénot Champagne or Moët & Chandon Champagne!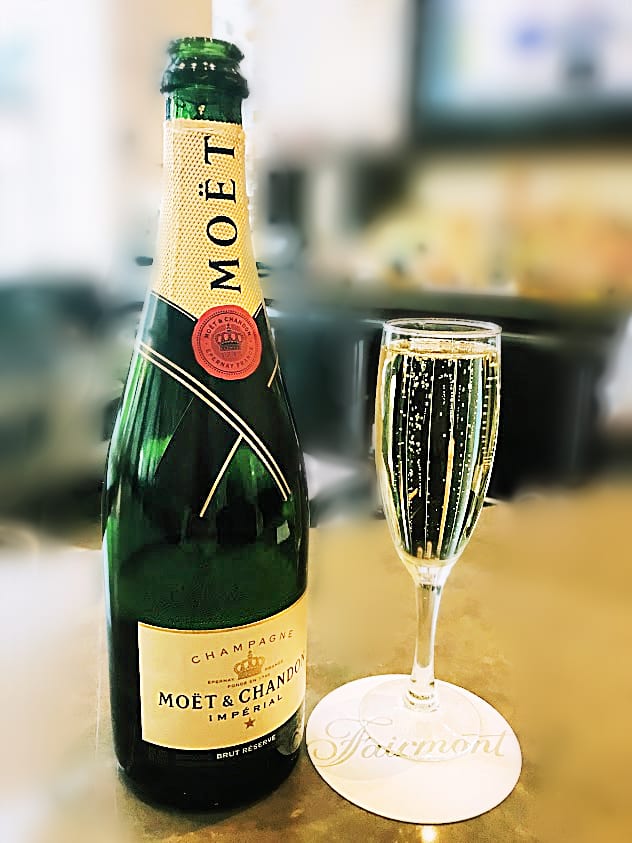 5StarTip🌟: Menu items may also be ordered a la carte off a menu as well.
The breakfast buffet is $19 per person, entrées range from $14 to $19 and libations are $14 to $25.
🌟 Location and Hours
Located in: Fairmont Washington D.C. Georgetown
Address: 2401 M St NW, Washington, DC 20037
Hours:
| | |
| --- | --- |
| Tuesday | 7–10 AM / 11 AM–2 PM / 5–10 PM |
| Wednesday | 7–10 AM / 11 AM–2 PM / 5–10 PM |
| Thursday | 7–10 AM / 11 AM–2 PM / 5–10 PM |
| Friday | 7–10 AM / 11 AM–2 PM / 5–10 PM |
| Saturday | 7–10 AM / 11 AM–2 PM / 5–10 PM |
| Sunday | 7–11 AM / 11:30 AM–2 PM (Sunday Brunch) |
| Monday | 7–10 AM / 11 AM–2 PM |
Reservations: Opentable.com
Phone: (202) 457-5020
Menus: Fairmont Menu
For more information about the Juniper restaurant visit:
Juniper Restaurant, Fairmont
Final Thoughts:
I have dined here a few times and look forward to trying out new dishes each and every time I visit. The atmosphere is luxurious, and yet exudes a comfortable air that will leave you wanting to linger at your table.
When in Washington DC and especially in the Georgetown area, be sure to enjoy this special dining moment.
The Chefs take pride in their imaginative cuisine offerings and combined with the ambiance of the Fairmont it really is a fabulous dining experience.  
Cheers to you enjoying the Juniper restaurant!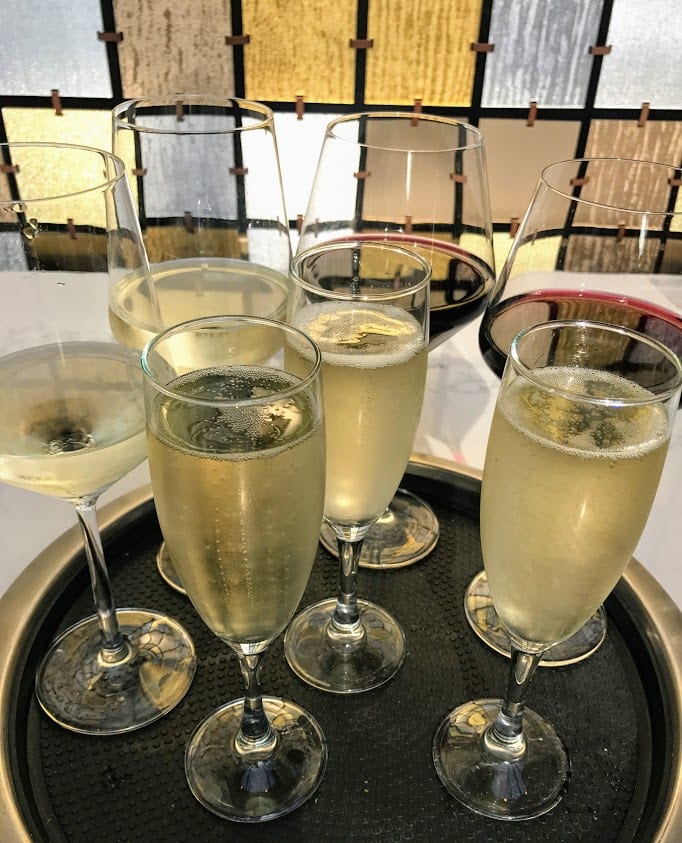 For more information about staying at this luxurious hotel: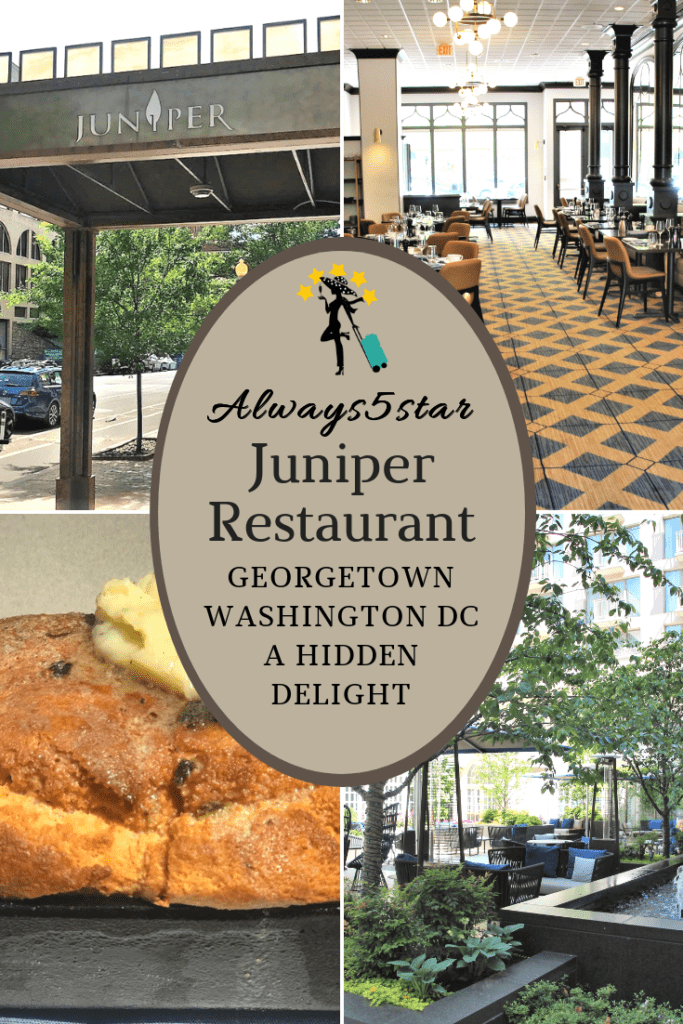 Please note: I was given the opportunity to have a sponsored lunch at the Fairmont Hotel to learn about this restaurant. However, the opinions expressed are my own and I was not compensated for this post.
---
About Pamela Rossi

I am passionate about travel and taking each moment and making it a five star experience. My goal is to create those experiences for YOU!