The Old Vine Kitchen & Bar is not only a culinary pleasure but also showcases local art. This wonderful restaurant is tucked inside the trendy eco-friendly retail shopping center known as The Camp in Costa Mesa, California.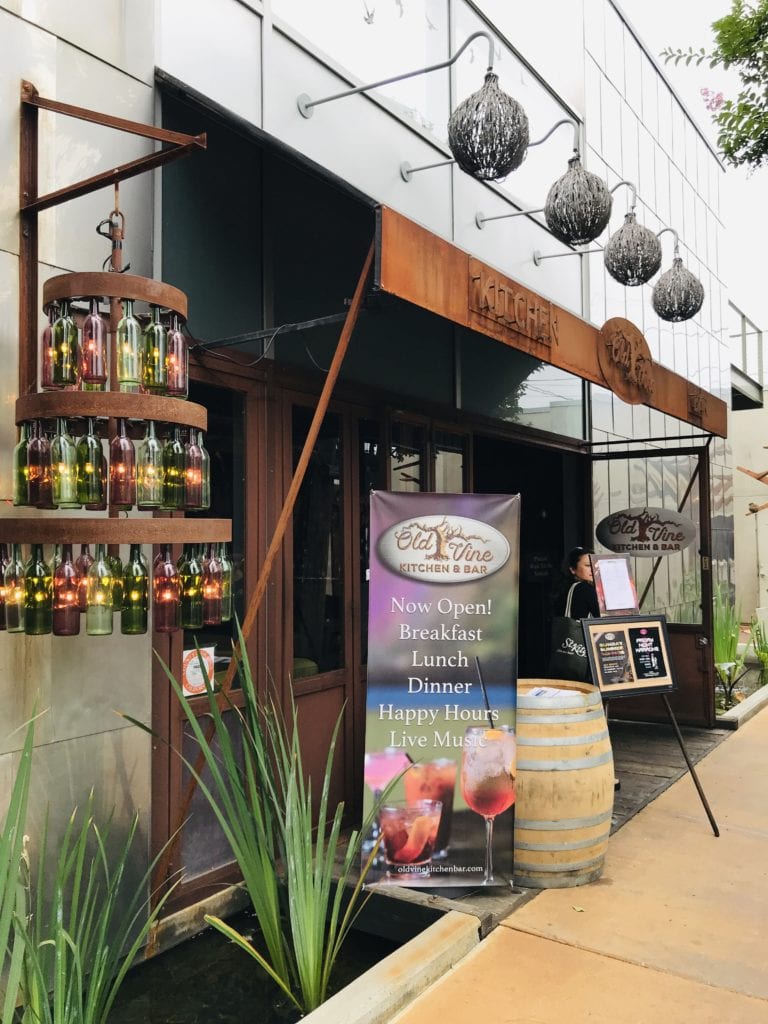 The restaurant embodies the spirit of The Camp's essence. The Camp's objective is to promote creativity, respect a healthy lifestyle, is mindful of environmentalism, and is supportive of the local community.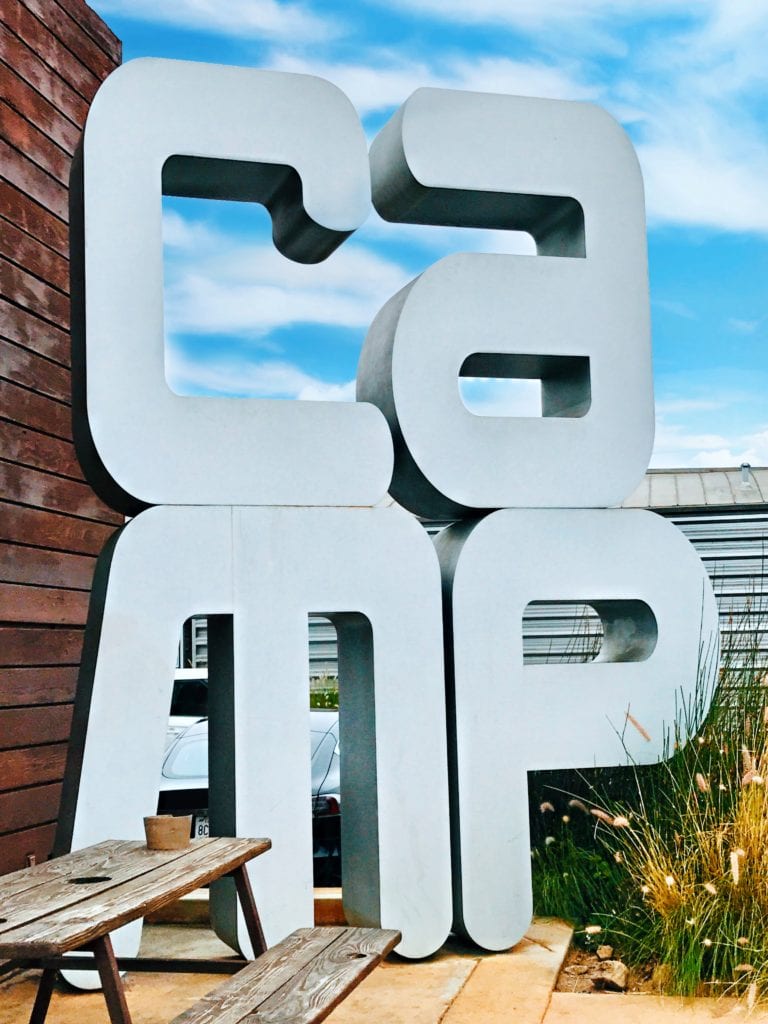 Here are five tips to maximize your enjoyment of the Old Vine Kitchen & Bar restaurant!
5StarTips🌟
🌟 The Decor and Art
From the minute you walk in the door, your eyes are drawn to the interior eclectic decor elements.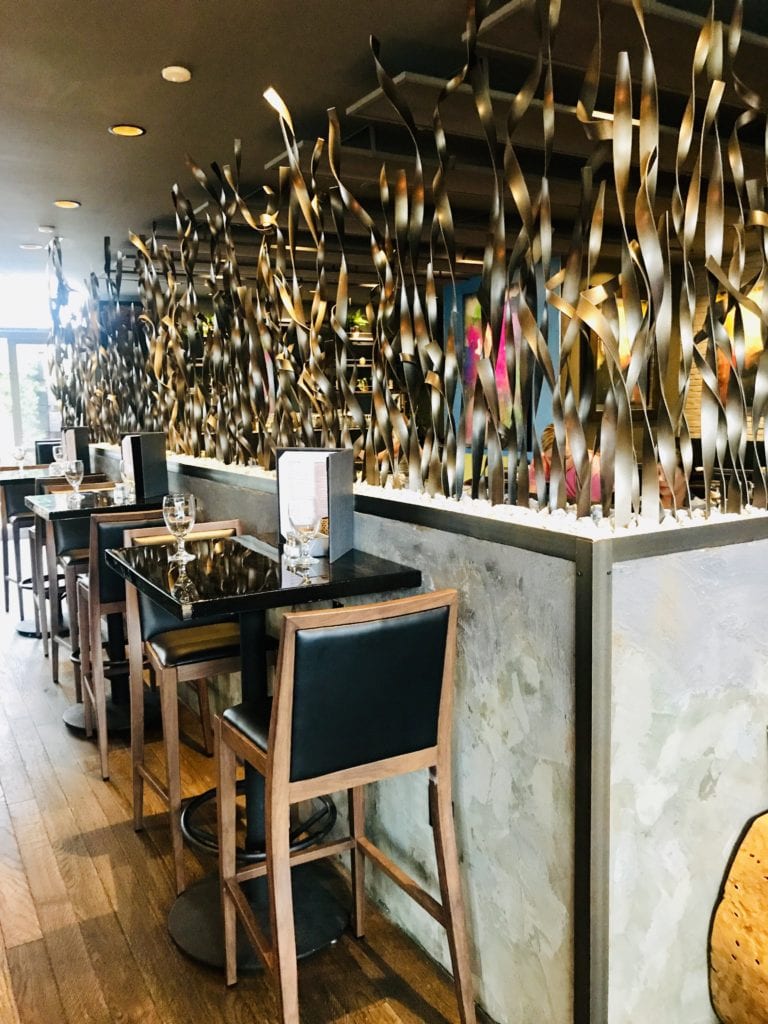 The owner's award-winning Chef, Mark McDonald, and Sommelier Kate Perry offer breakfast/brunch, lunch, and dinner. They have created an outstanding dining experience in a comfortable, cozy and yet visually stimulating atmosphere.
5StarTip🌟: Chef McDonald also conducts annual food and wine tours of Italy for his customers known as the Splendors of Italy! During these special tours, you'll immerse yourself into Italy, not as a tourist, but as an Italian, as you travel and dine with food and wine connoisseurs from authentic Italy! Follow more information: The Splendors of Italy with Chef McDonald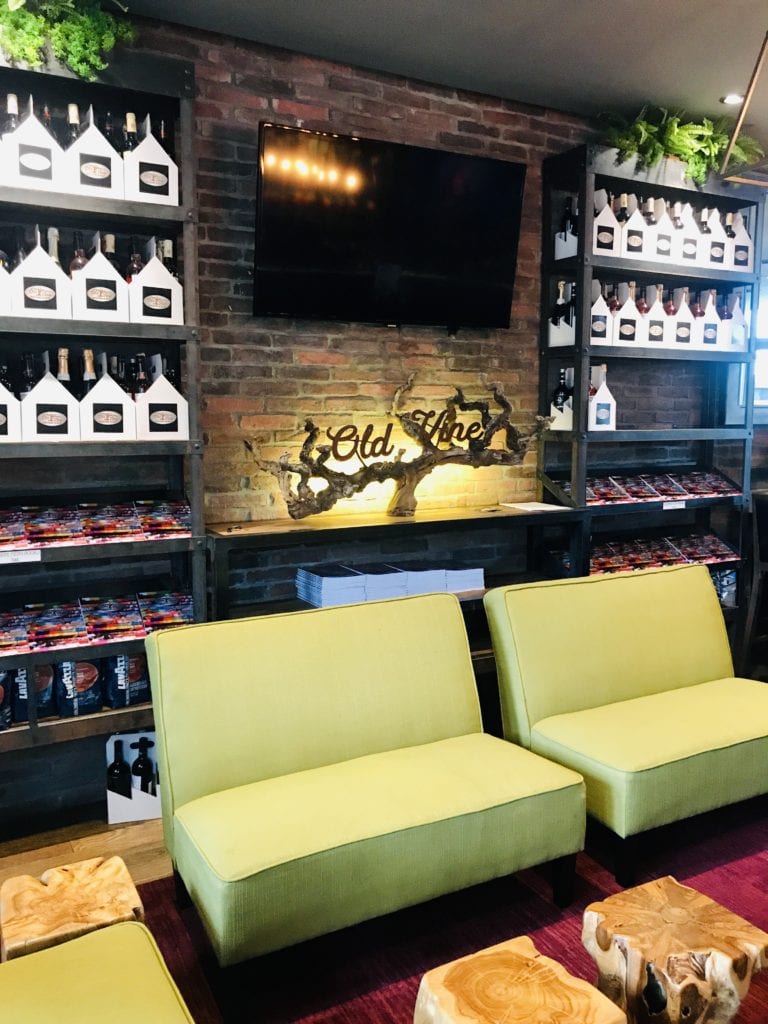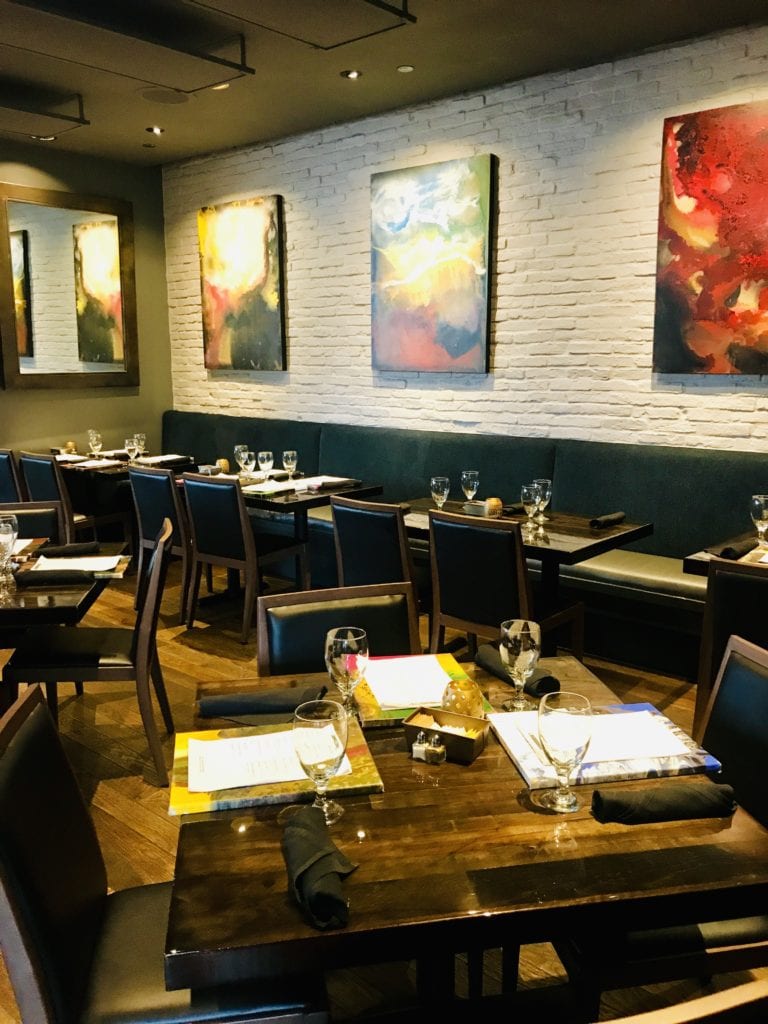 The restaurant proudly displays a series of abstract paintings by artist Paul Kole. Pay attention to your menu as it is mounted on his canvas artwork. He has designed 80 hand-painted menu canvases. Wow!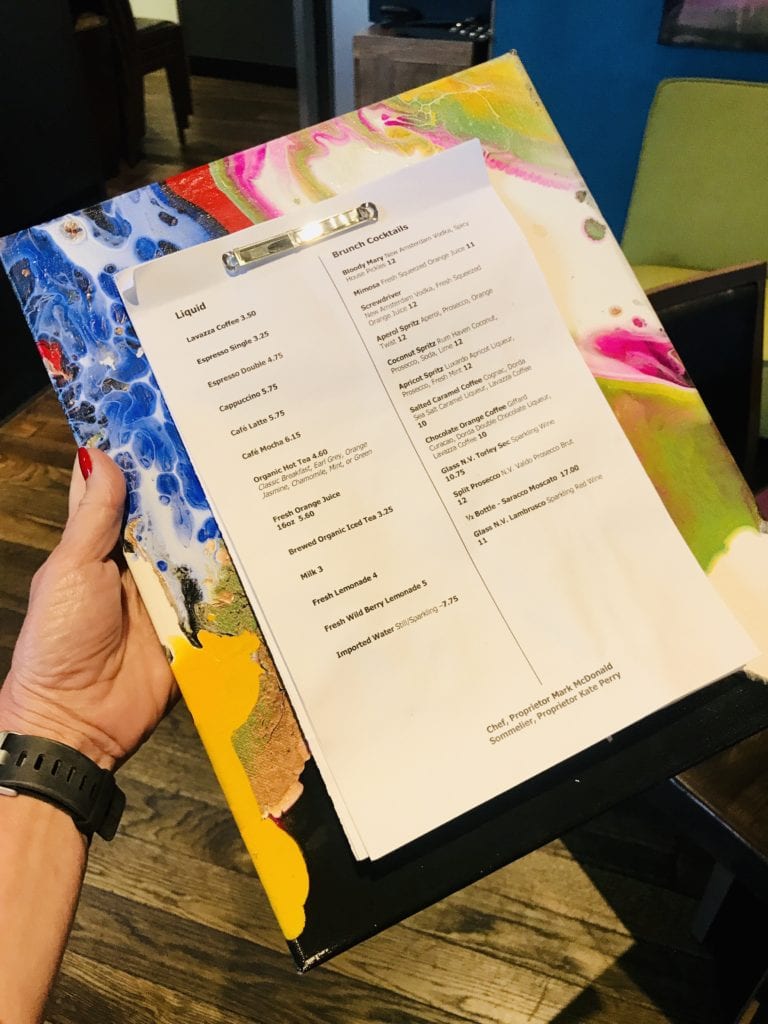 🌟 The Culinary Experience
I enjoyed a breakfast-brunch experience at Old Vine Kitchen & Bar. After enjoying an incredible brunch, I can't wait to come back to try lunch and dinner! Below you will see how creative the breakfast menu selections are.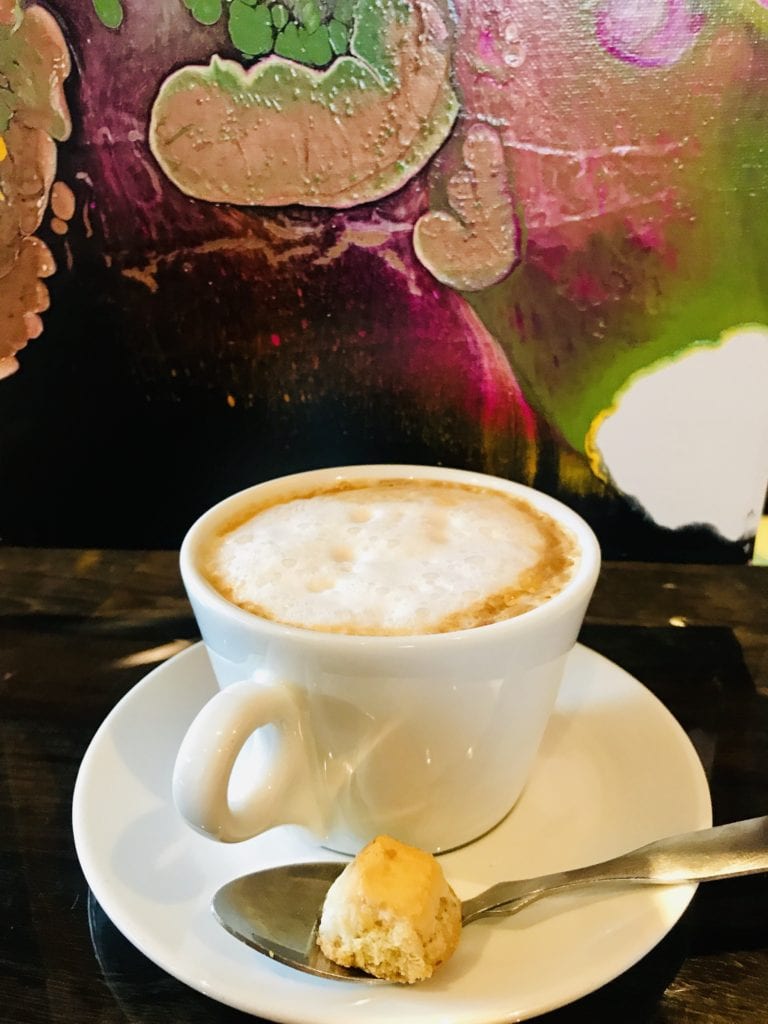 Banana Pecan Crepe: Filled with caramelized banana, pecan & ricotta mousse! Honestly, I could enjoy this as a dessert! It was so decadent and delicious, that as I was writing this article, I found myself craving a bite!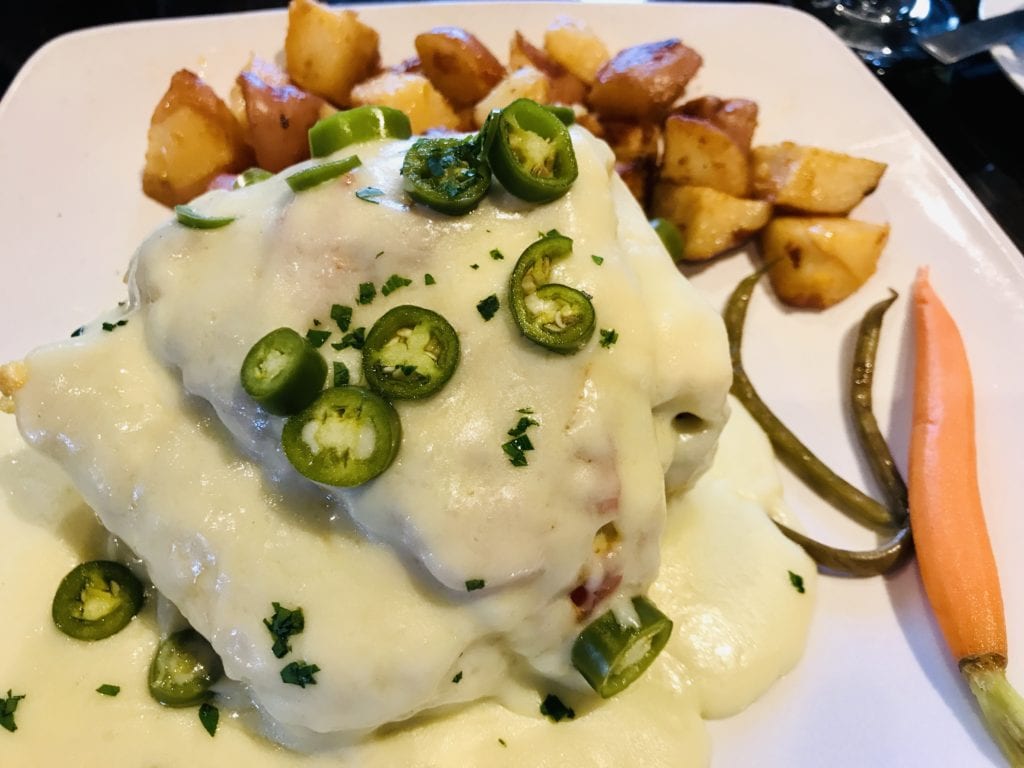 Smothered: Yes – this is the name of the dish! Aptly named as cornbread, eggs, zucchini, red peppers, potatoes, and cheddar cheese are smothered in serrano chile gravy. The dish was so creamy and delicious and the peppers added such a fabulous tasty zing!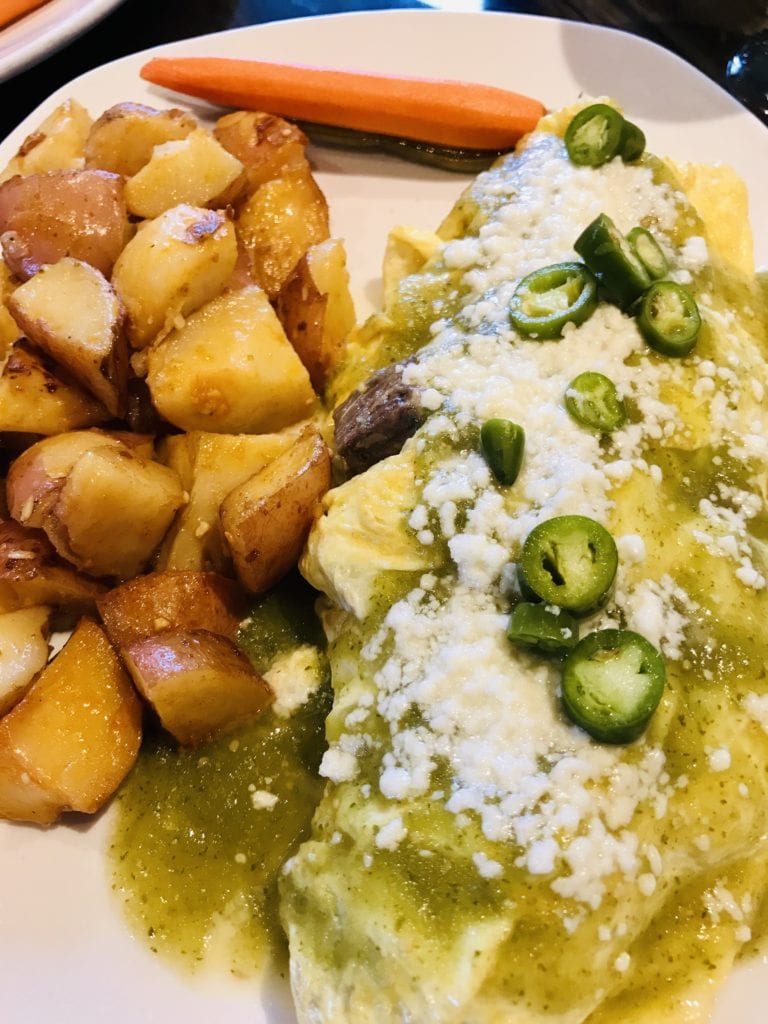 Torta de Lengua: Tender slow-cooked beef tongue. And yes…I was a little reticent to try this…not going to lie…but it was so tender and amazing that I would definitely order it again! The tomatillo salsa, pickled serrano chile & pepper jack cheese just take this dish to the next level. And don't think the potatoes are sidelined on this dish either. They were a hit as well!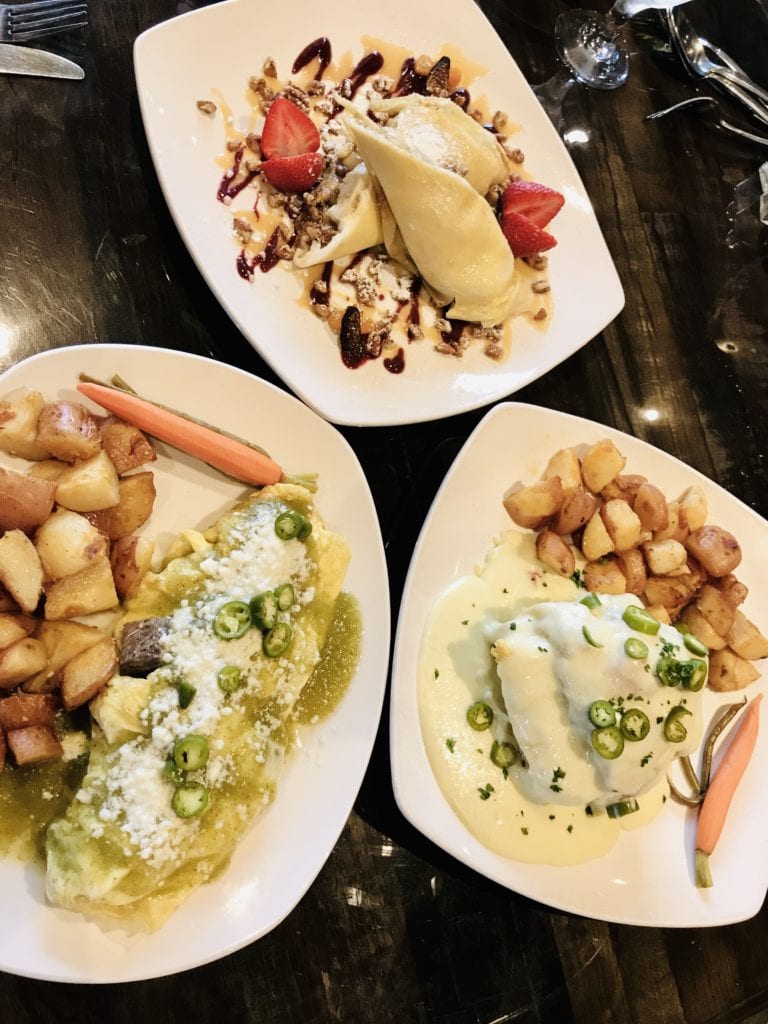 Please note:
Old Vine Kitchen & Bar reservations are taken for dinner Tuesdays to Saturdays starting at 5:00 pm. The restaurant is closed for dinner on Sunday and Monday evenings.
Reservations are not taken for breakfast and lunch as it is done on a first-come, first-serve basis.
Call 714-545-1411 to more information.
🌟 Location
2937 Bristol St A103
Costa Mesa, CA 92626
Hours:
| | |
| --- | --- |
| Friday | 9 AM – 1 AM |
| Saturday | 9 AM – 1 AM |
| Sunday | 9 AM – 12 AM (No Dinner Served, Bar Only) |
| Monday | 9 AM – 12 AM (No Dinner Served, Bar Only) |
| Tuesday | 9 AM – 12 AM |
| Wednesday | 9 AM – 12 AM |
| Thursday | 9 AM – 1 AM |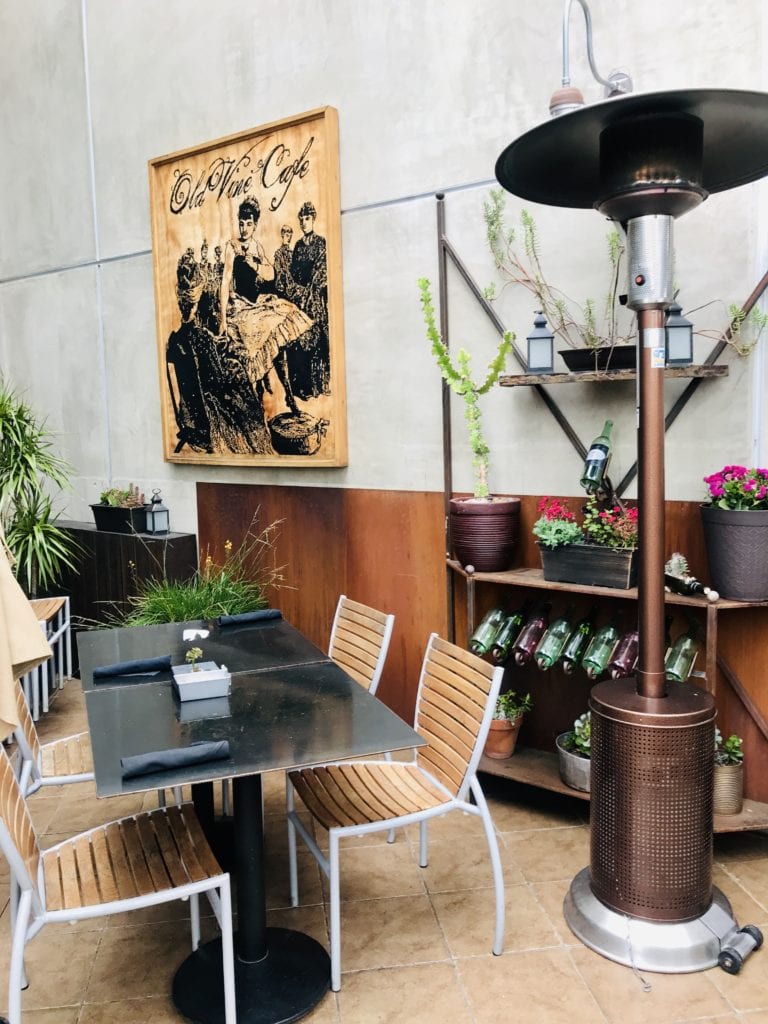 🌟 Mimosa & Margarita Mondays!
Who doesn't want to try Mimosa Mondays at the Old Vine Kitchen & Bar? Doesn't this sound like an Always5Star moment? With half-off prices, it will be a Monday worth celebrating!
Half off mimosas from 9am-3pm
Half off margaritas from 3pm-midnight
Every Monday (excluding holidays)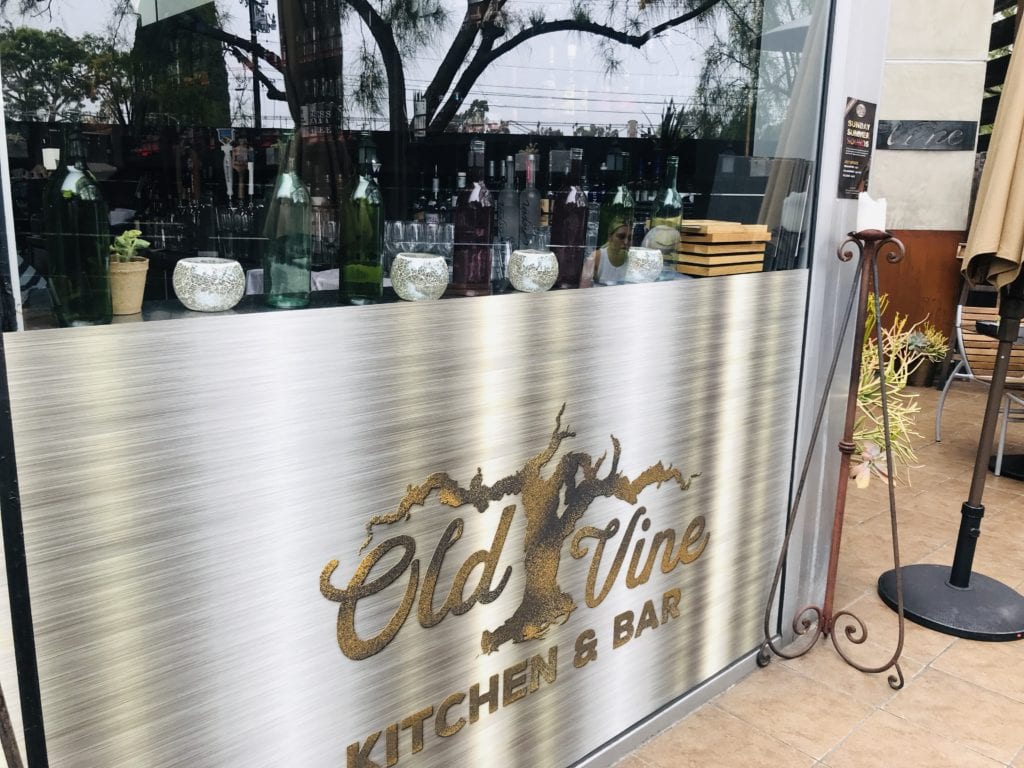 Final Thoughts:
Old Vine Kitchen & Bar is a dining experience that you will not soon forget! Not only because it is located in the eco-friendly – "The Camp" but the location offers exciting retail shopping as well. I had the opportunity to enjoy breakfast/brunch and meet Kate Perry, the restaurant's Sommelier as well. She was delightful and I cannot wait to go back and try dinner with her recommendations for wine pairings with my entrees. I will let you know how the meal turns out!
Cheers to Old Vine Kitchen & Bar for a singular and memorable dining experience in Costa Mesa, California!
For more information on recommended activities, restaurants, and shopping in Costa Mesa, California: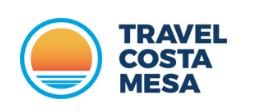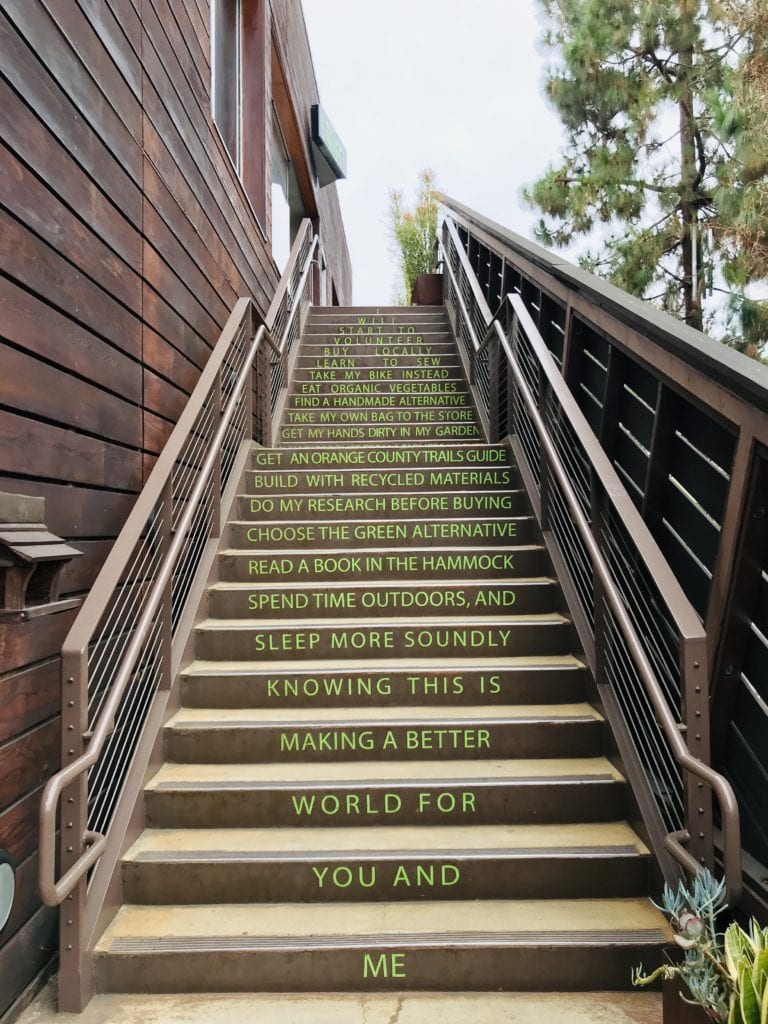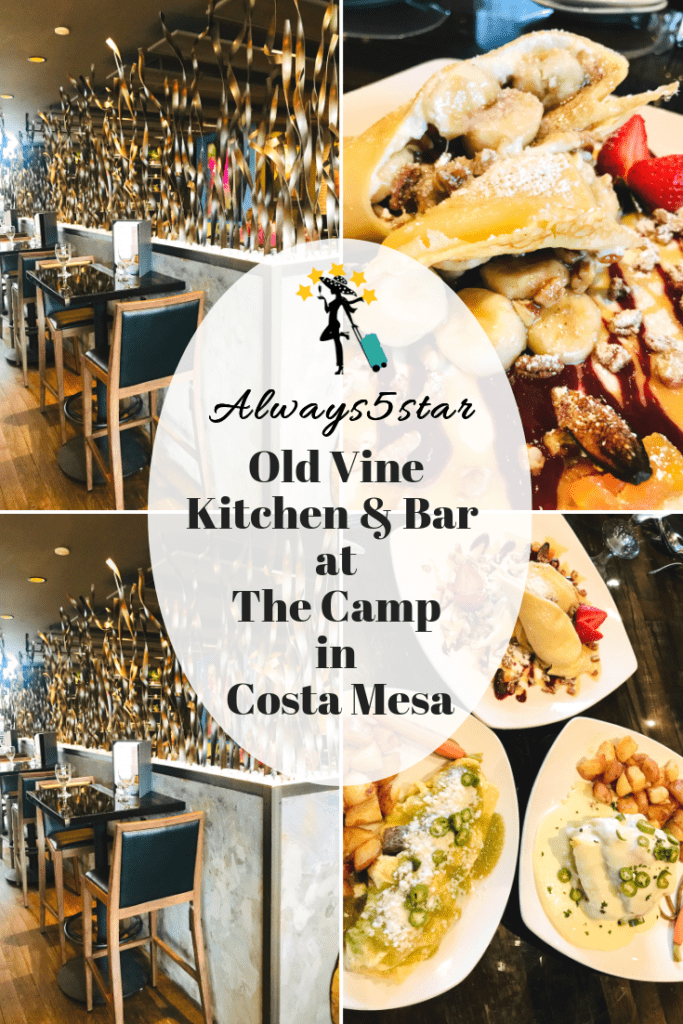 Disclosure: Travel Costa Mesa sponsored my breakfast – however, the opinions expressed in this article are my own.
---
About Pamela Rossi

I am passionate about travel and taking each moment and making it a five star experience. My goal is to create those experiences for YOU!