Something surprising and exciting is about to happen in Temecula Valley Wine Country! Temecula Valley Wine Country in Southern California has recently been bursting onto the scene as a notable wine destination. The wineries are gaining recognition worldwide for producing top-quality varietals of wine; from Cabernet Sauvignon to Sauvignon Blanc, Merlot to Mourvèdre, Viognier to Chardonnay and some fabulous sparkling wines as well. With over 40 wineries offering award-winning wines to choose from, one winery that has its eye not only on the present but building toward a surprising and exciting future is Europa Village Winery.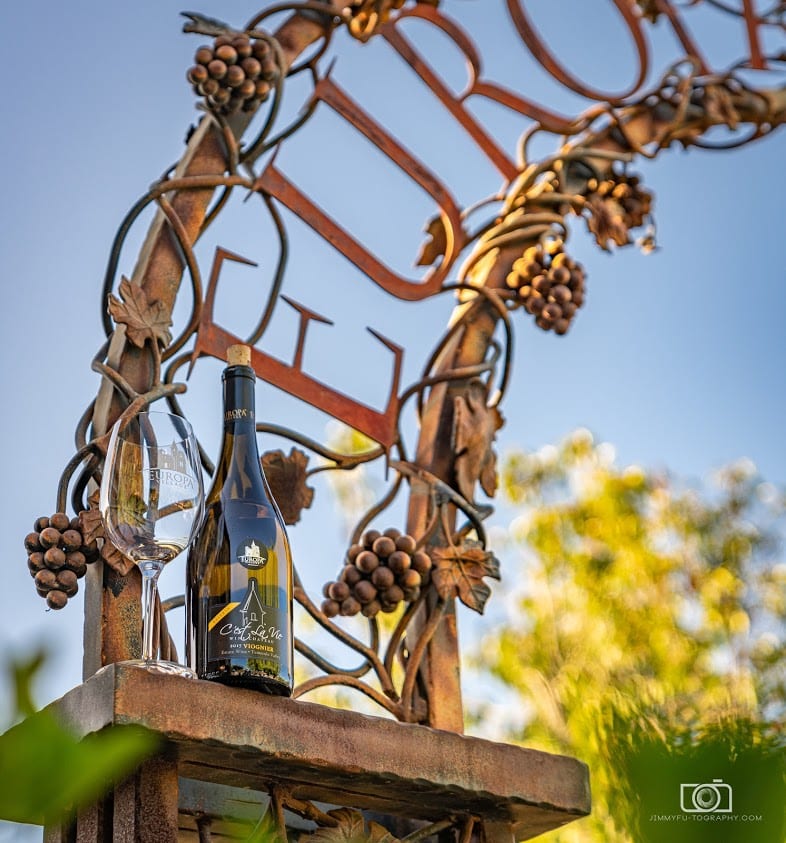 What is Europa Village Winery?
"We had a vision of bringing together the high standards and values of traditional European wine making with the beauty and richness of one of the most ideal wine growing regions in America—the Temecula Valley Wine Country in Southern California."

– Europa Village Winery Founders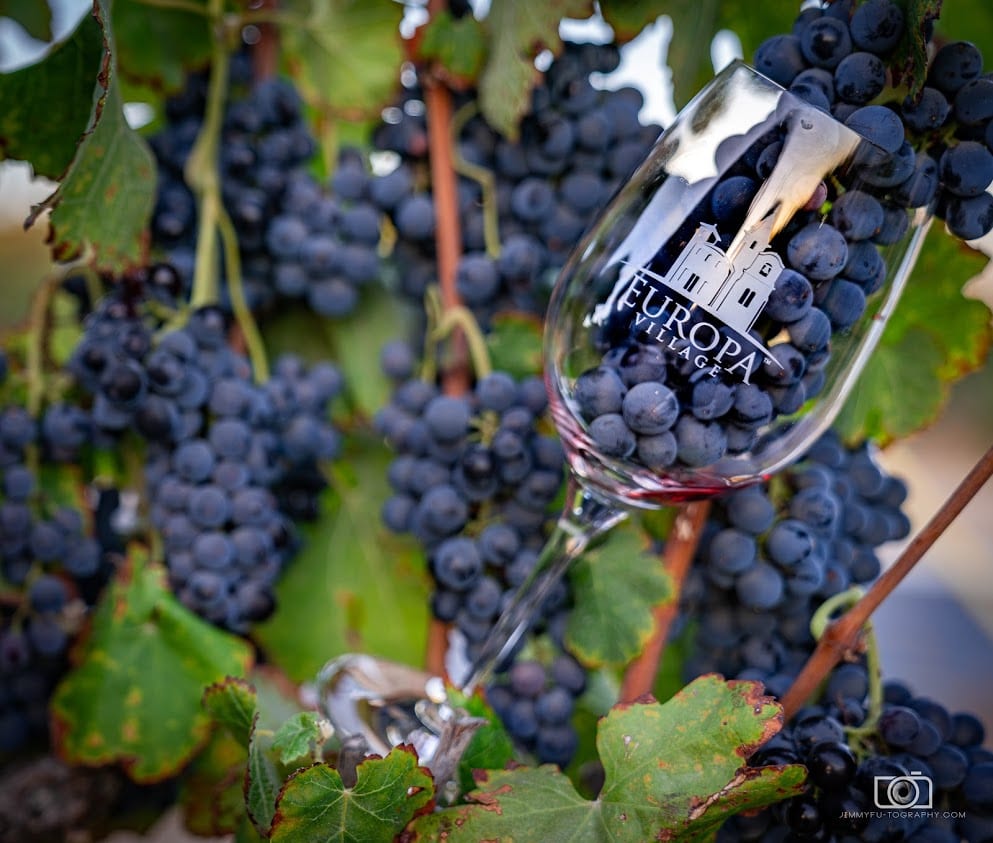 Europa Village Winery was conceived to become the ultimate wine destination that will honor three of the most significant wine terroirs in the world. Each village will represent the wines, luxury, and lifestyle of France, Spain, and Italy. They'll be joined together by walking paths in keeping with the look of the streets of Europe. You will be able to experience all three villages by walking between each and partaking of the lifestyle and culture of the country that each will embody.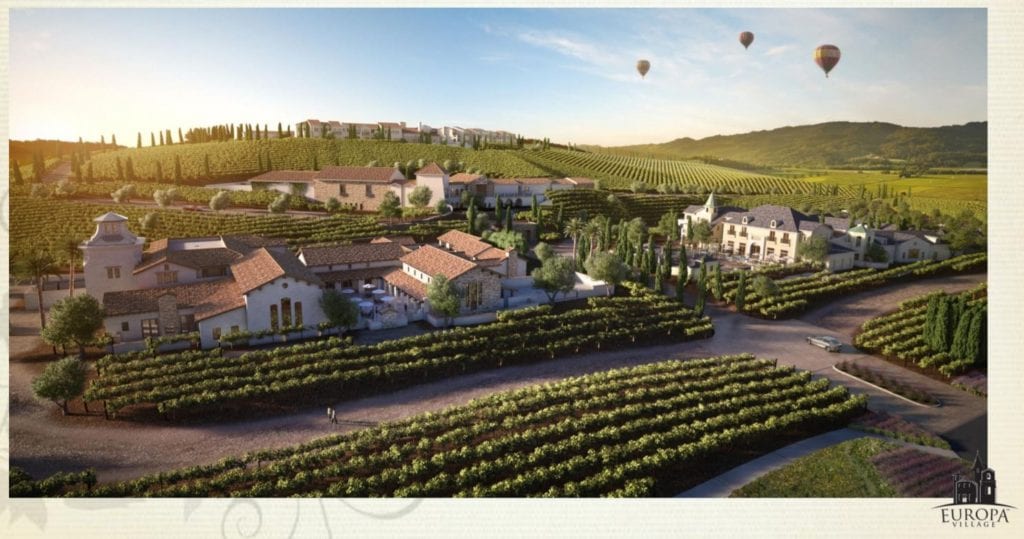 Presently at Europa Village:
Currently open and is a delightful tease as to what's to come, is the French C'est La Vie wine tasting room. Voila! This wine tasting room not only has an enchanting french-inspired cozy interior but also has a lovely terrace and patio seating with views of the vineyard.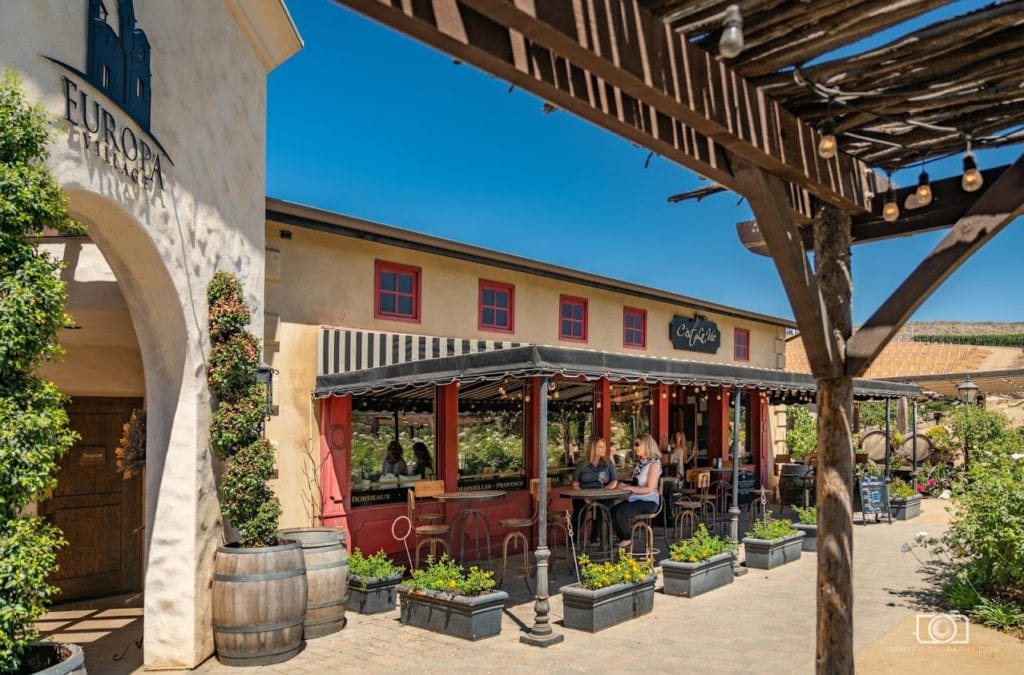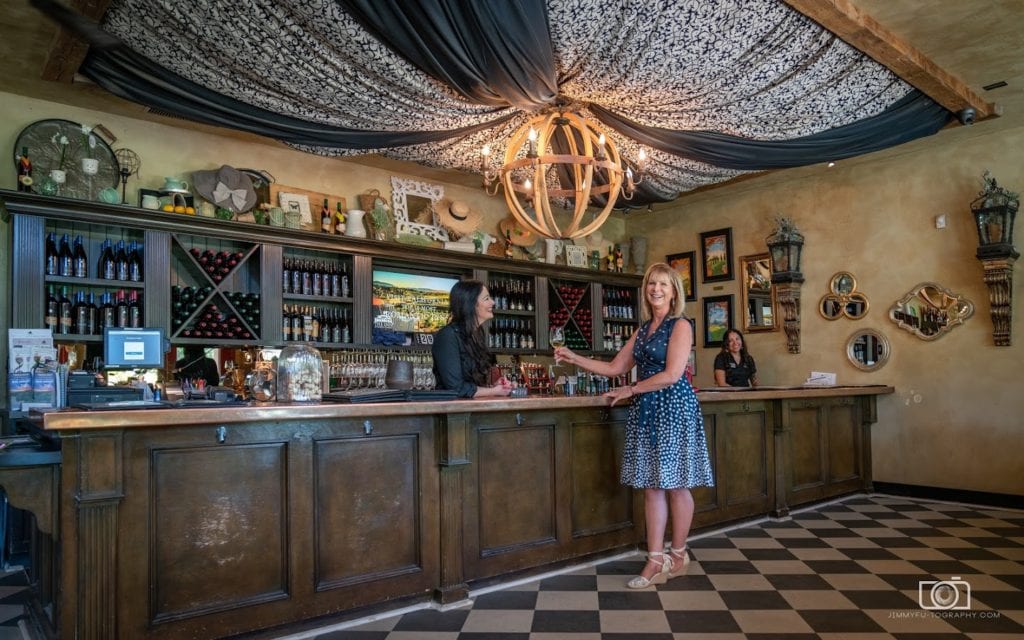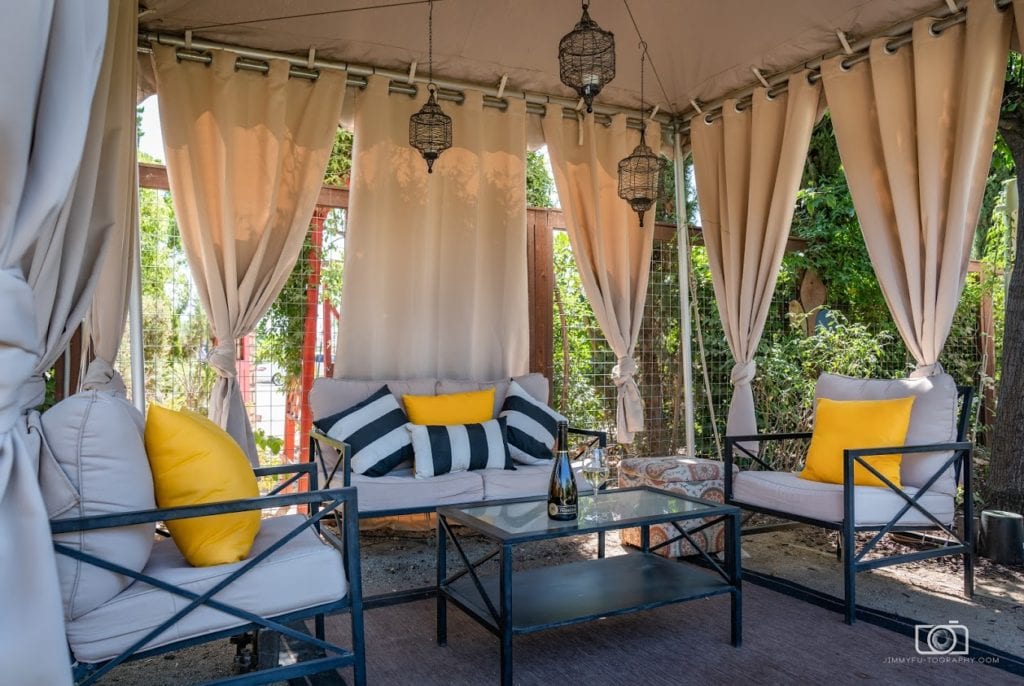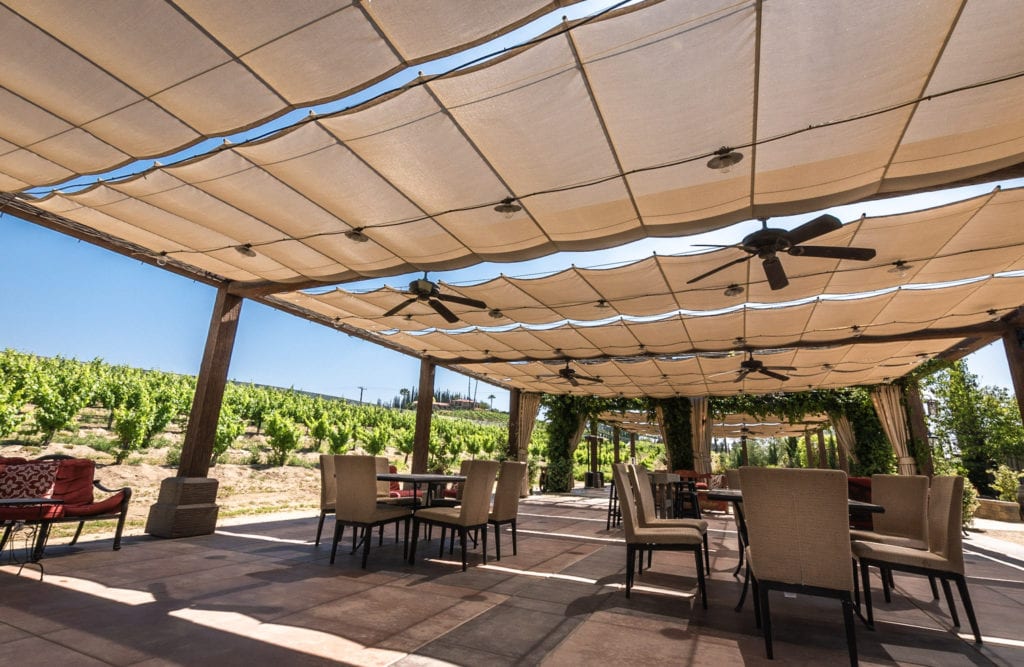 Also located on the property, perched on the hillside overlooking C'est La Vie, is the Inn at Europa Village. The Inn offers a B&B boutique type feel with a California Mission-style architecture. With ten rooms, the inn has a rustic charm and a laid back ambiance that is certainly reflective of homes in the French and Italian countryside. A lovely backdrop to sit on your balcony and enjoy views of the vineyard while you sip their wines and completely relax.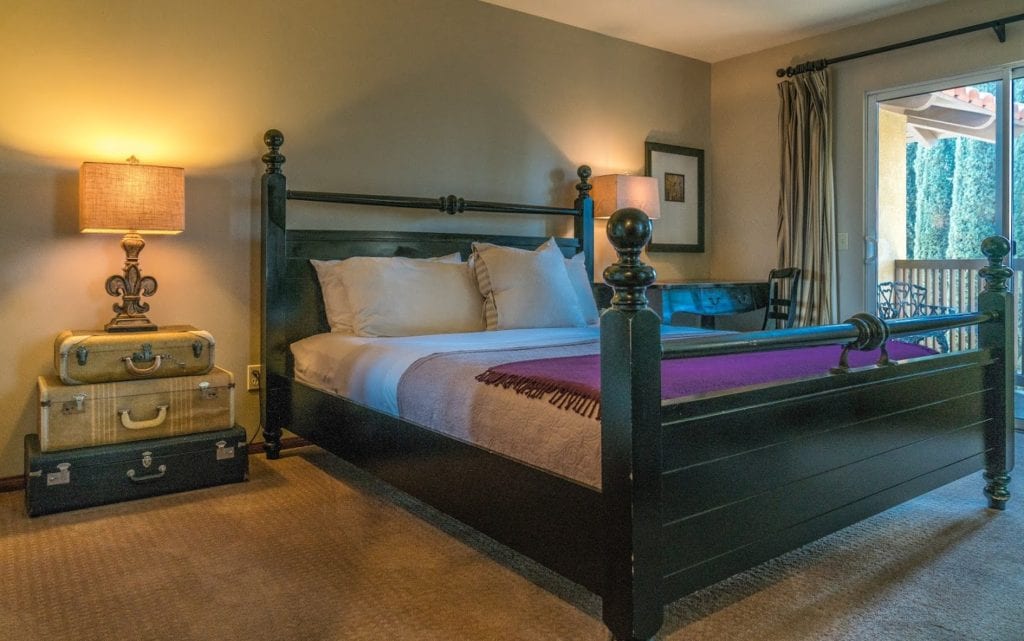 C'est La Vie – Wine Tasting Room
C'est La Vie wine tasting room offers us all an opportunity to taste fantastic wines. I was eager to enjoy a wine tasting at C'est La Vie. I loved the aura and the feel of being transported to a French boutique winery. The first impression before I even sipped my first glass of wine was the customer service. I was greeted warmly as if I was an old friend as soon as I entered the room. The management style is to create a strong emotional connection to not only the customers but also within the staff. There is an undeniable, convivial atmosphere that lends itself to wanting to extend your time in conversing not only with the server but with other customers as well.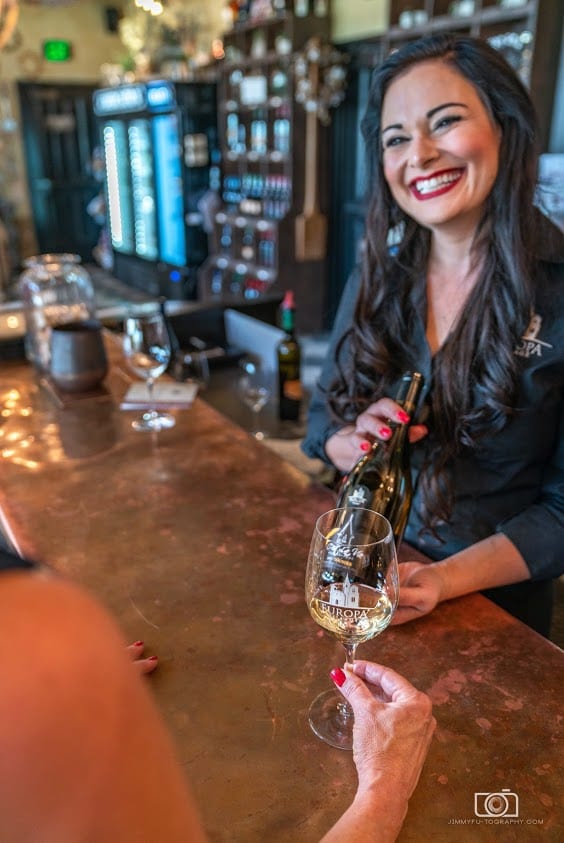 Pair this with tasting superb wines, and you have a perfect wine tasting experience. As I left with having purchased a few of my favorite bottles, hugs were shared, and genuine friendliness was felt. I will be back as I also found myself joining the Wine Club as I was so impressed!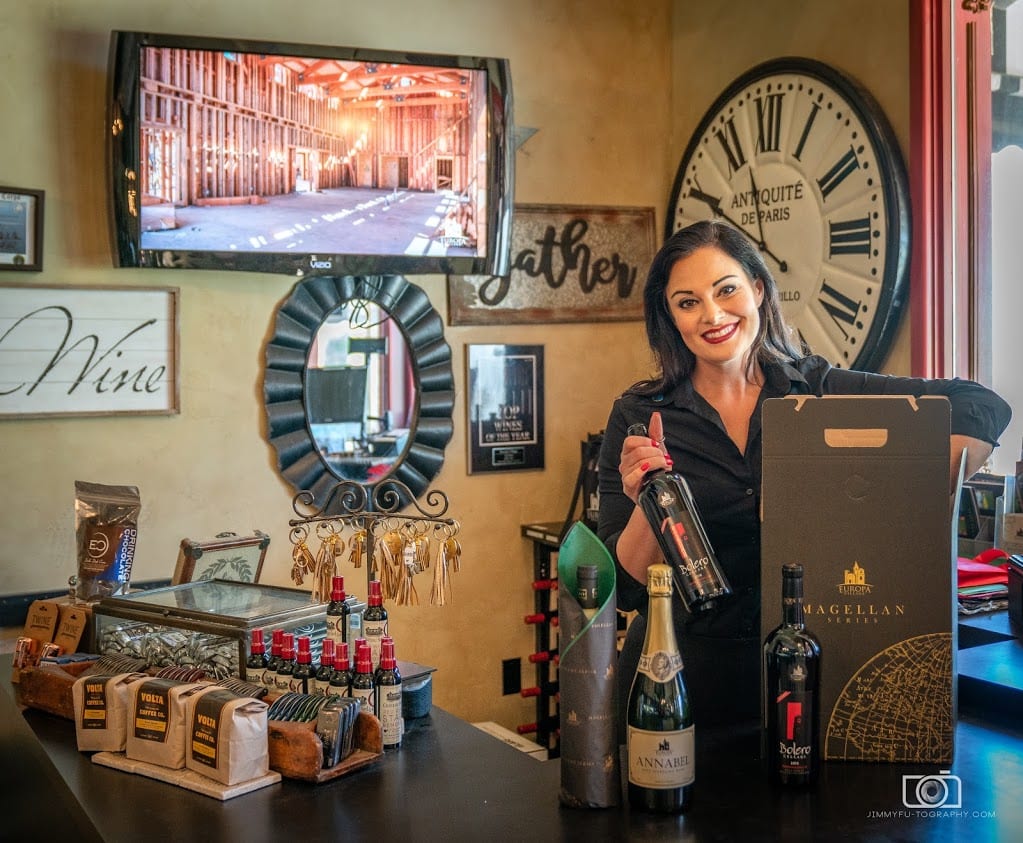 "I am so proud of the staff that works at Europa Village. We call them "Villagers." Their positive attitudes, big smiles, and sincere desire to make sure our guests are having a good time, makes them amazing. We now have the reputation of being the friendliest winery in the valley. "

– Dan Stephenson, Europa Village Proprietor
Wine Tasting:
There is a plethora of wines to choose from to taste and/or purchase. If you are unable to try them all during your visit, I think the answer to this dilemma is to plan another trip back very soon to try more!
"Winemaking is art at Europa Village, and we approach our art with all the talent, expertise and meticulous attention to detail that fine artists apply to the creation of their masterpieces. Our wines are our masterpieces. The result is wines that are truly beautiful, from their initial aromas and clear, rich colors to their first luscious tastes on the palate and their lovely smooth finishes."

– George Bursick, Europa Village Winemaker

Below are some of the wines that I enjoyed and would highly recommend:
*Please note that all Tasting Notes – Winemaker Notes – Food Pairings information was provided by Europa Village Winery.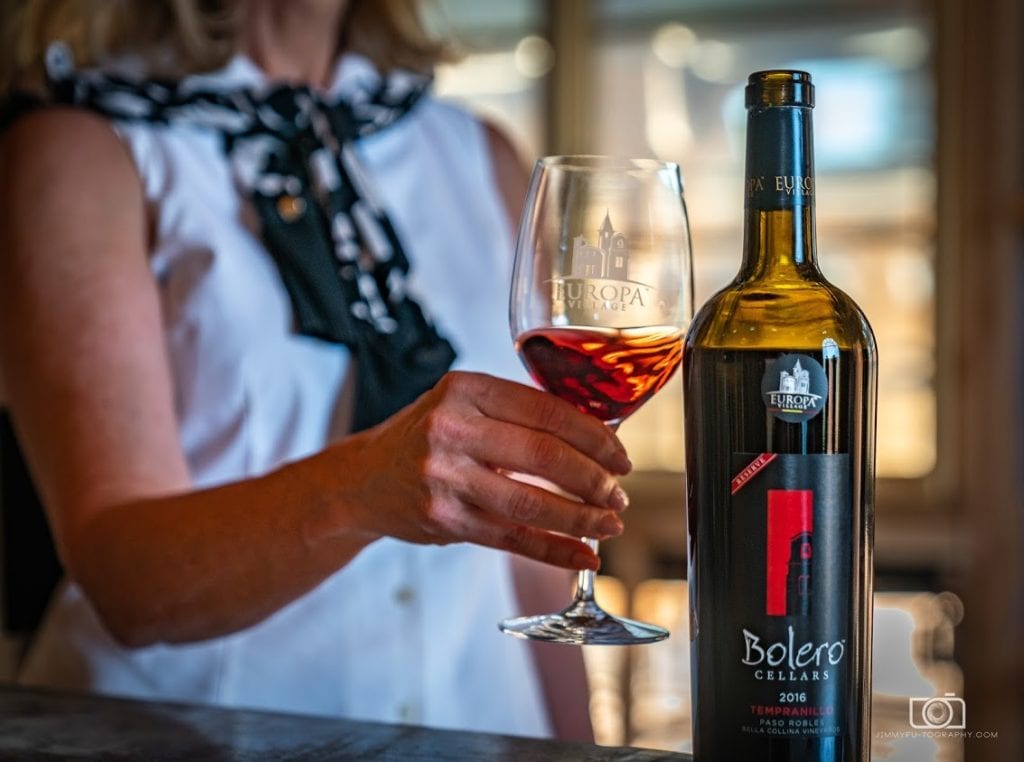 *Tasting Notes: Subtle yet complex nose of dark fruits, leather, and smoke… gentle and balanced mouthfeel with tannins that deliver touches of anise… medium-plus body, long finish.
*Winemaker Notes: Tempranillo originated millennia ago in Spain and is generally considered one of the world-class red-wine grapes. Often described as the "signature grape of Spain," Tempranillo can produce several styles of wine. In weight and structure, it can vary from a light, easy-drinking strawberry-flavored wine to a dark, sturdy, and tannic red that will age for half a lifetime. For this wine, we sourced ultra-high quality fruit from a single vineyard in Paso Robles and focused on color and tannin extraction during fermentation. We then aged the wine in 50% new oak for two years in order to deliver a denser style wine.
*Food Pairing Notes: Pair with a Parmesan and herb-crusted beef tenderloin.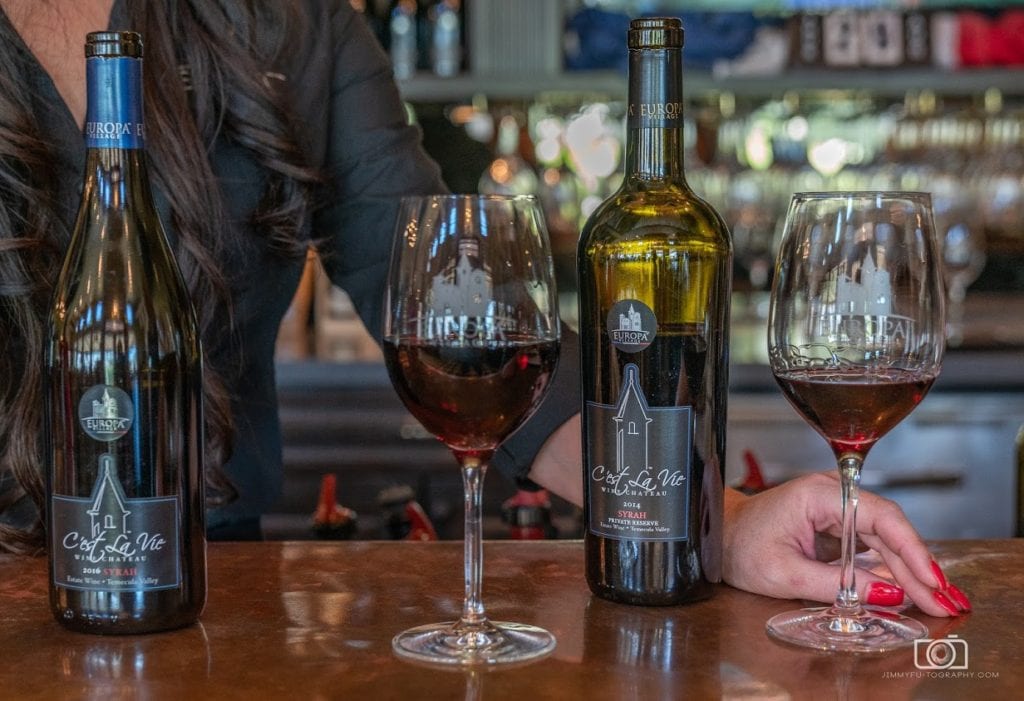 *Tasting Notes: The wine is subtle and complex with a bouquet of black cherries, dark chocolate shavings, coconut oil, and a slight smokiness. Soft and elegant entrance on the palate, with a fresh and long finish.
*Awards: 89 Points – Wine Enthusiast
*Winemaker Notes: Hand-picked on September 26, 2014, with an incredibly low yield of 2.25 tons for the acre block. The vines that produced this wine were planted in a prime location (on top of the Vienza cave) and always produced spectacular fruit with highly concentrated flavors. Aged for 4 years in French oak barrels (20% new) to consolidate the Old World character of this very unique wine that faithfully delivers all the distinct features of the varietal.
*Food Pairing Notes: Enjoy with an appetizer plate of aged goat cheese, black olive tapenade, toasted walnuts, and roasted garlic – then move on to braised short ribs with earthy vegetables and roasted potatoes with rosemary.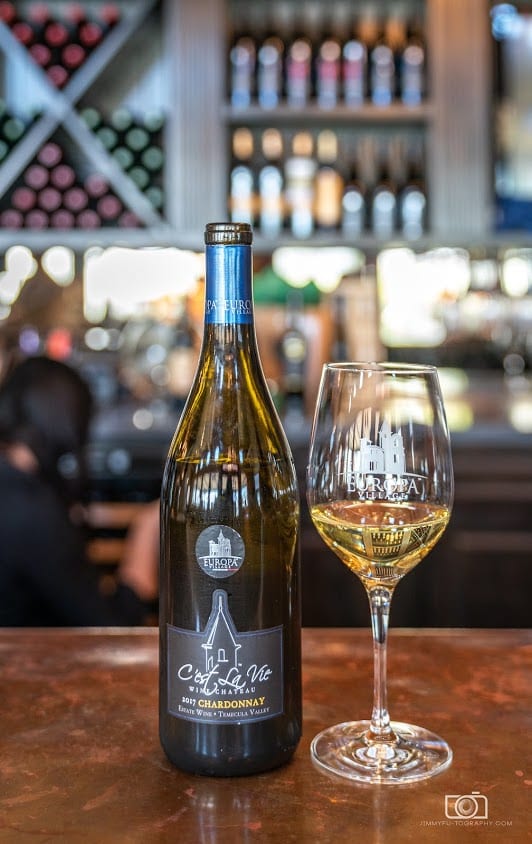 *Tasting Notes: Tangerine, tropical fruit medley, and sage on the nose, creamy on the palate with a caramelized lemon zest finish.
*Winemaker Notes: This fruit comes from our vineyards on Rancho California and Anza Road and was picked late in the harvest (August 29th) which allowed the grapes to fully develop their flavors. After gently whole cluster pressing, half of the juice was fermented in a stainless-steel tank at cool temperatures and a half was fermented in neutral oak barrels for increased mouthfeel. The result is an aromatic, bright wine.
*Food Pairing Notes: Pairs perfectly with either a light summer salad with smoked-trout and mustard dressing or a Roasted Chicken with Tangerines.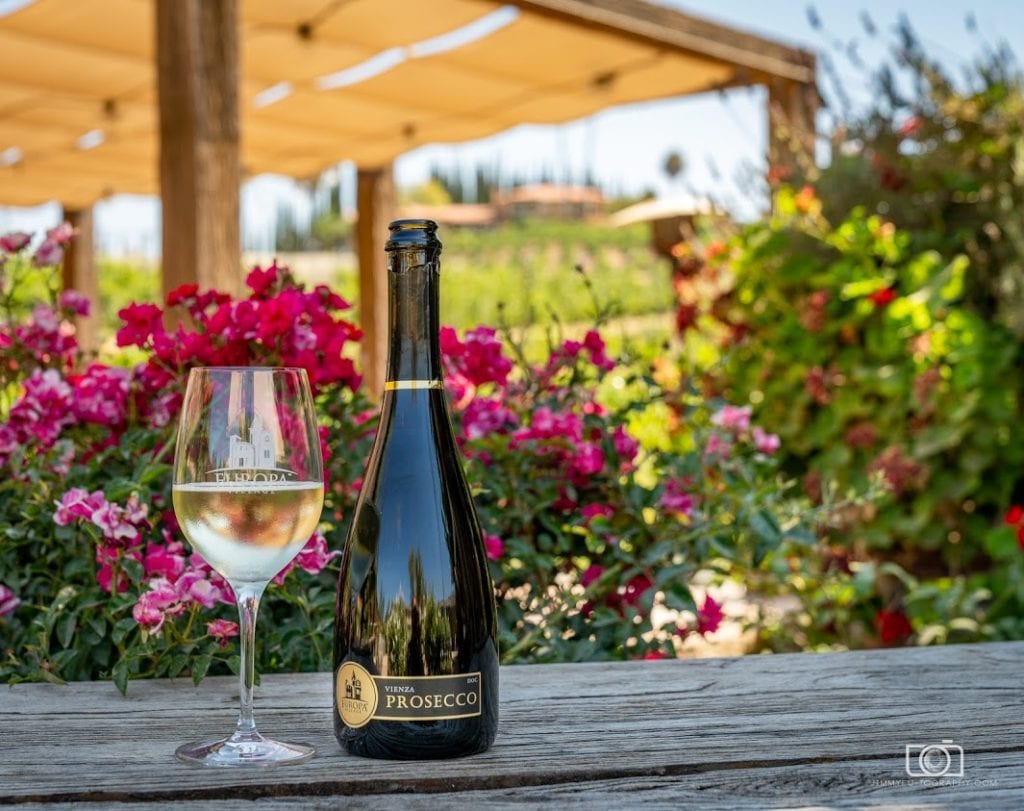 *Tasting Notes: Perfect clarity with abundant, persistent and minute perlage. The elegant bouquet delivers floral sensations merging into a typical fruity complexity with aromas reminiscent of golden apple. Fresh, delicate, balanced on the palate and light in alcohol with a long fruity finish.
*Winemaker Notes: Unlike Champagne, Prosecco is produced using the Charmat-Martinotti method, in which secondary fermentation takes place in stainless steel tanks instead of in the bottle. We partnered with an old friend to find this wine made in the heart of Prosecco DOC area in Treviso, Italy and we hope you enjoy it.
*Food Pairing Notes: This wine is perfect with light starters, pumpkin tortellini, grilled or baked shellfish.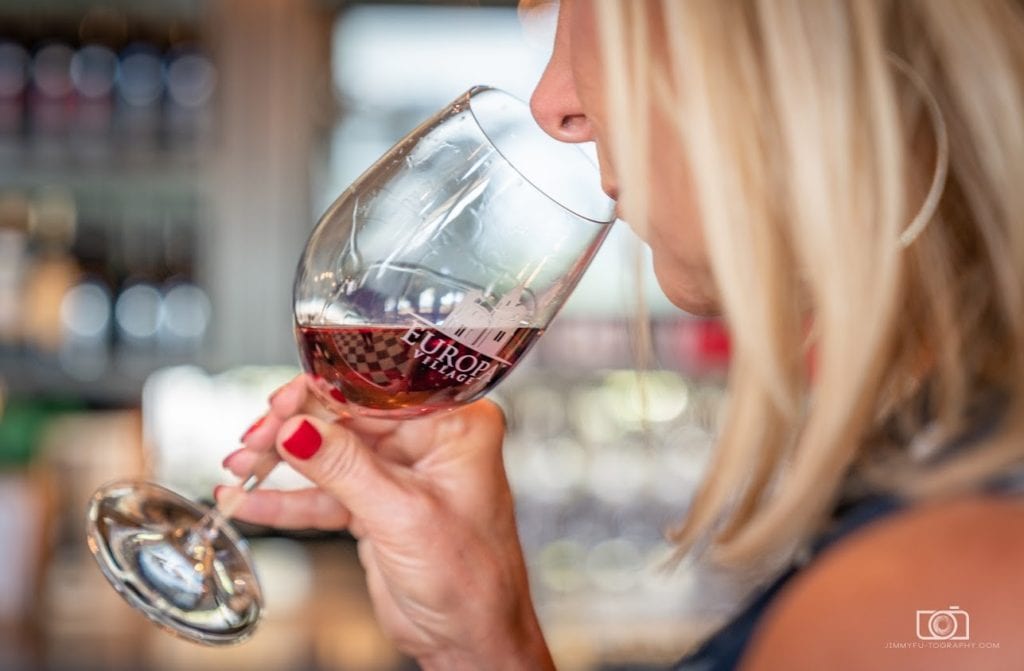 Tasting Fees
Regular Tasting: $20 per person
(includes 6 tastes from our regular menu)
Premium Tasting: $30 per person
(includes 6 tastes from our regular menu, 2 tastes from our premium menu and a souvenir tasting glass.)
Superiore Tasting: $30 per person
(includes 6 tastes from our premium menu)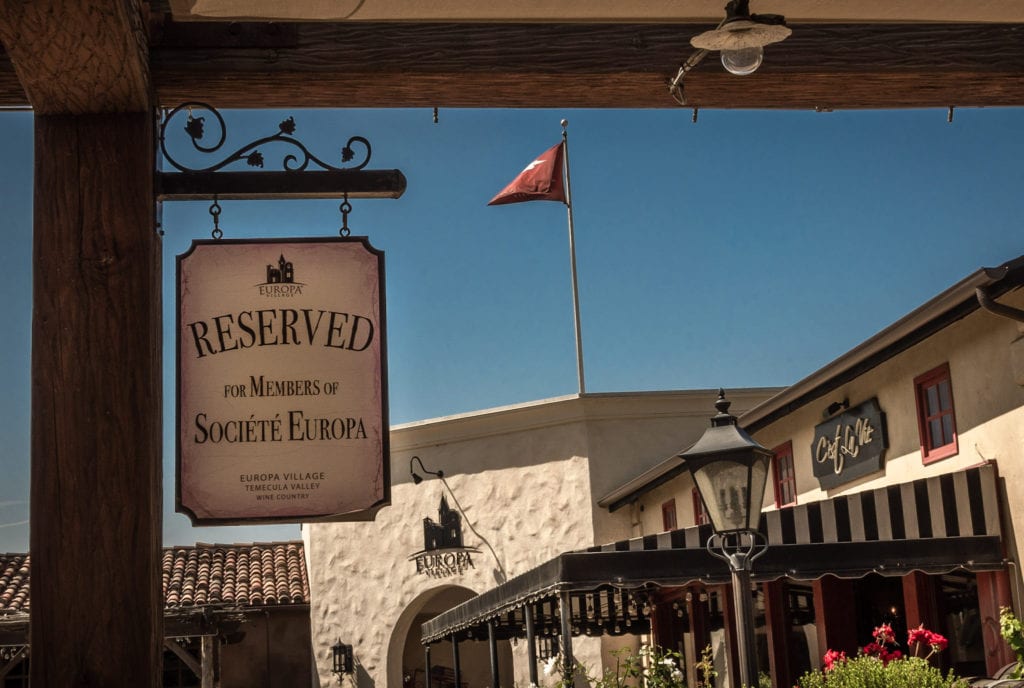 There is a wine club called SOCIÉTÉ EUROPA (I joined and look forward to enjoying the perks of membership).
There are three levels of membership options:
The Passport Selection
The Premiére Selection
The Magellan Selection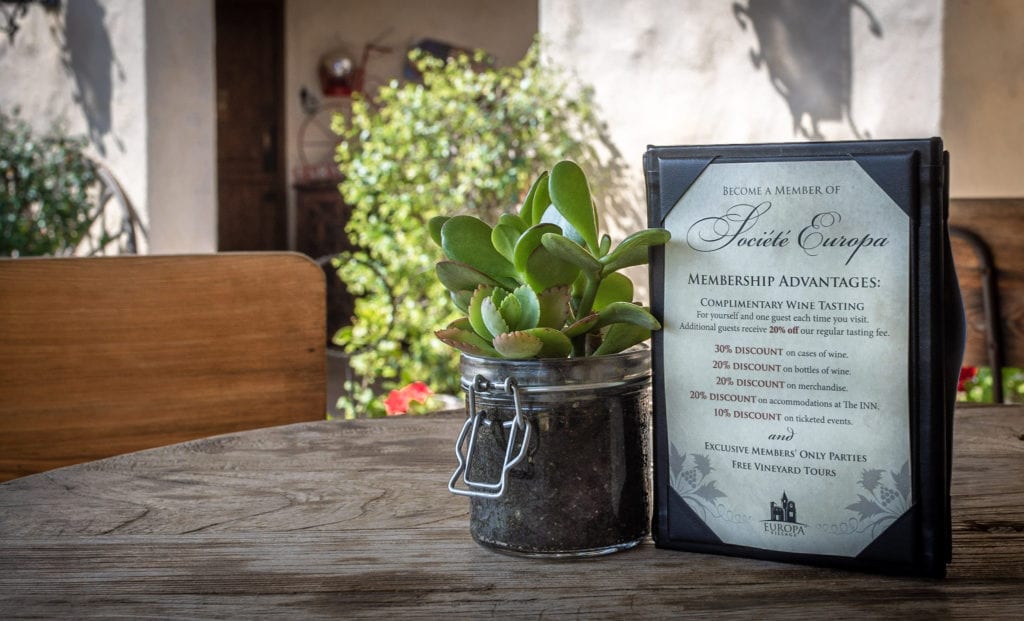 Benefits of Becoming a Wine Club Member:
🌟 No annual membership fees
🌟 Complimentary tastings for you and one guest every visit
🌟 20% Discount on wine and merchandise purchases
🌟 20% Discount on stays at The Inn at Europa Village
🌟 10% Discount on ticketed events
🌟 10% Discount on any private functions you reserve
🌟 Exclusive access to pre-releases and limited-edition wines
🌟 25%-30% Discount on any wines purchased on the day you pick up your wine
🌟 Priority invitations and reservations to all Europa Village functions, ticketed events, and SOCIÉTÉ Members events
For more information about joining the wine-club and what benefits you will receive as a wine club member – Click here: Europa Wine Club Membership – SOCIÉTÉ EUROPA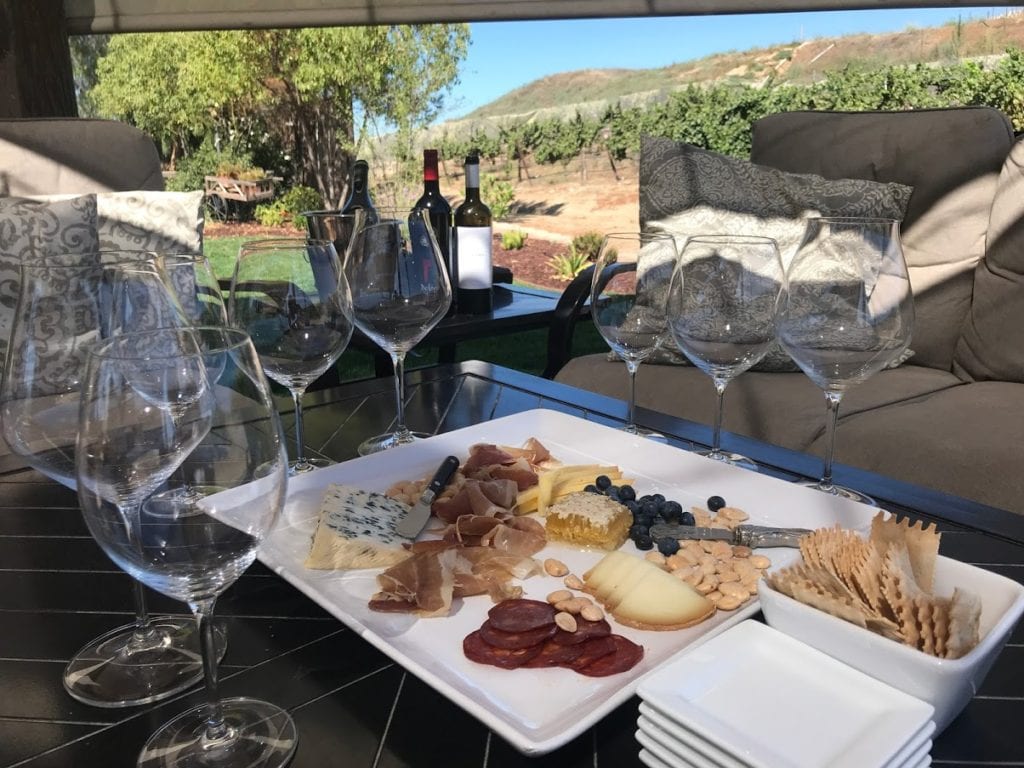 Location and Hours:
Europa Village is situated ideally at the entrance of the Temecula Valley wine country.
The winery is open daily from 10:00 am to 5:00 pm
subject to change for private events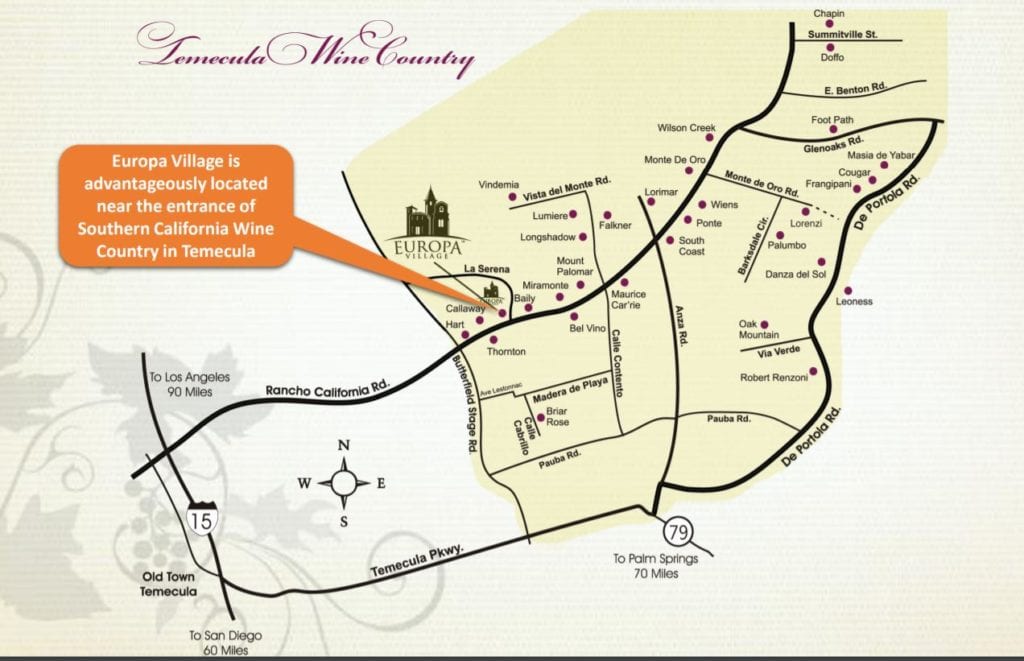 The Future of Europa Village:
The Bolero Village will be opening soon. The Bolero will embody the country of Spain and all its vibrant culture and sophistication. Following Bolero will be Vienza which will embrace the character and the wines of Italy. Small boutique shops and walking paths will connect all three European villages. The centerpiece will be Bolero, which will feature ten elegantly designed guest room/casitas each with its own private courtyard. All casitas are designed with all the newest innovations but maintaining respect for traditional Spanish grandeur.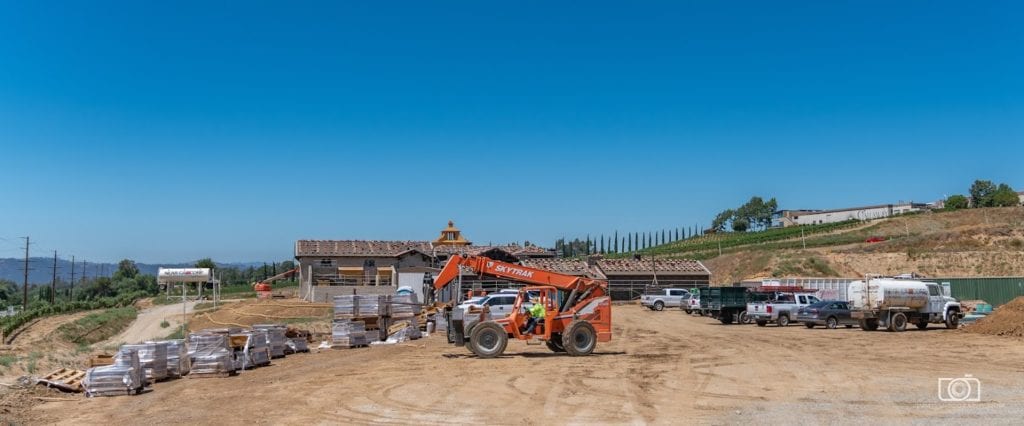 Features to look forward to at Bolero will be the magnificent Mission-style building with a bell tower and interior and exterior design that exudes a palatial Spanish hacienda. Expansive windows throughout the building will showcase the beauty of the surrounding vineyards. A Spanish inspired restaurant and bar that will offer tapas and a menu designed to embody the finest restaurants in Spain.
Bolero will offer the following:
Wine tasting environments evocative of a Spanish Hacienda
Spanish-inspired Tapas Restaurant & Bar
Ten Guest Casitas with Private Courtyards
Vineyards specializing in Spanish Varietals
Event and Wedding Venues
Retail shops Curated from Spanish Imports
Final Thoughts:
The present and future at Europa Village are exciting, surprising and especially inspiring. There is a fantastic opportunity for you to take part in and witness the beginnings of something truly unique and special. Presently you will be able to enjoy the C'est La Vie tasting room and the lovely grounds and exquisite wines. As you sip their wines on the terrace, you will be able to see the progress toward what is to come with Bolero, with the goal being three unique European experiences that you can easily access in one day. When visiting Temecula Valley Wine Country, be sure to stop and enjoy this fabulous winery and take a peek at what is to come. Please tell them that Always5Star sent you! Cheers!
"But the story is just beginning. Groundbreaking has begun to carry out the original vision for Europa Village Resort — three wineries featuring wines made in the styles of France, Italy, and Spain. Europa Village is delightful to visit right now and it will be fascinating to watch our vision for the future evolve right before your eyes. So come sample our superb wines, stroll around our beautiful gardens, and immerse yourself in our enthralling Old World experience."

– Europa Village Founders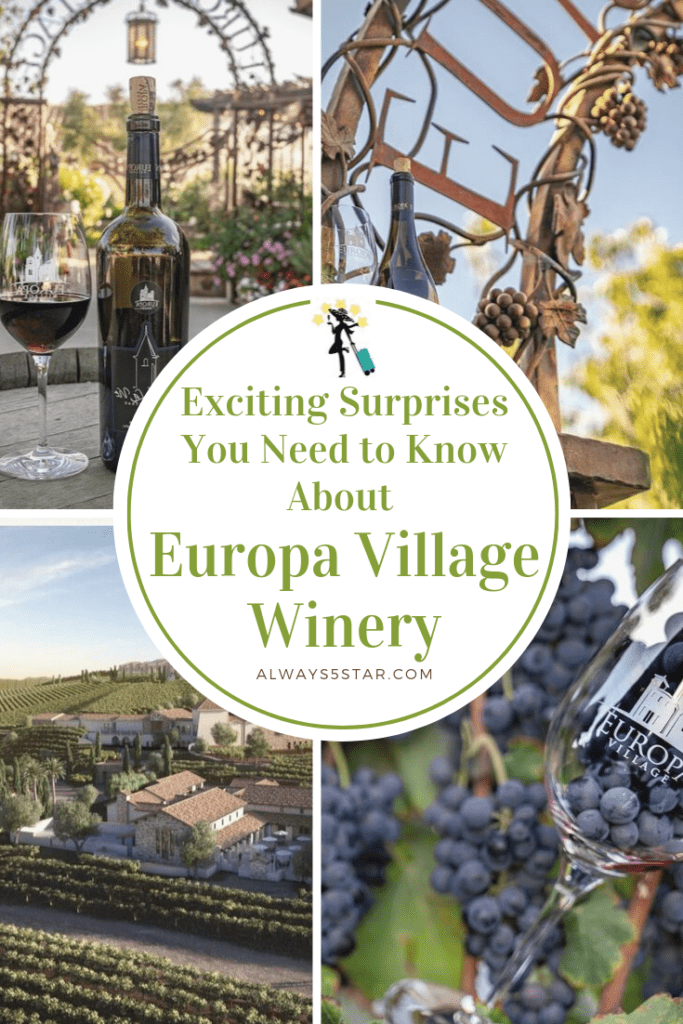 ** Special Note: All pictures within this post were taken by: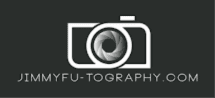 Please visit his website for more information and to view his amazing portfolio of professional pictures.
🌟 Please note: This was a sponsored opportunity to taste Europa Village wines and to tour the new facilities.
---
About Pamela Rossi

I am passionate about travel and taking each moment and making it a five star experience. My goal is to create those experiences for YOU!